Budget 2023: MSME loans and more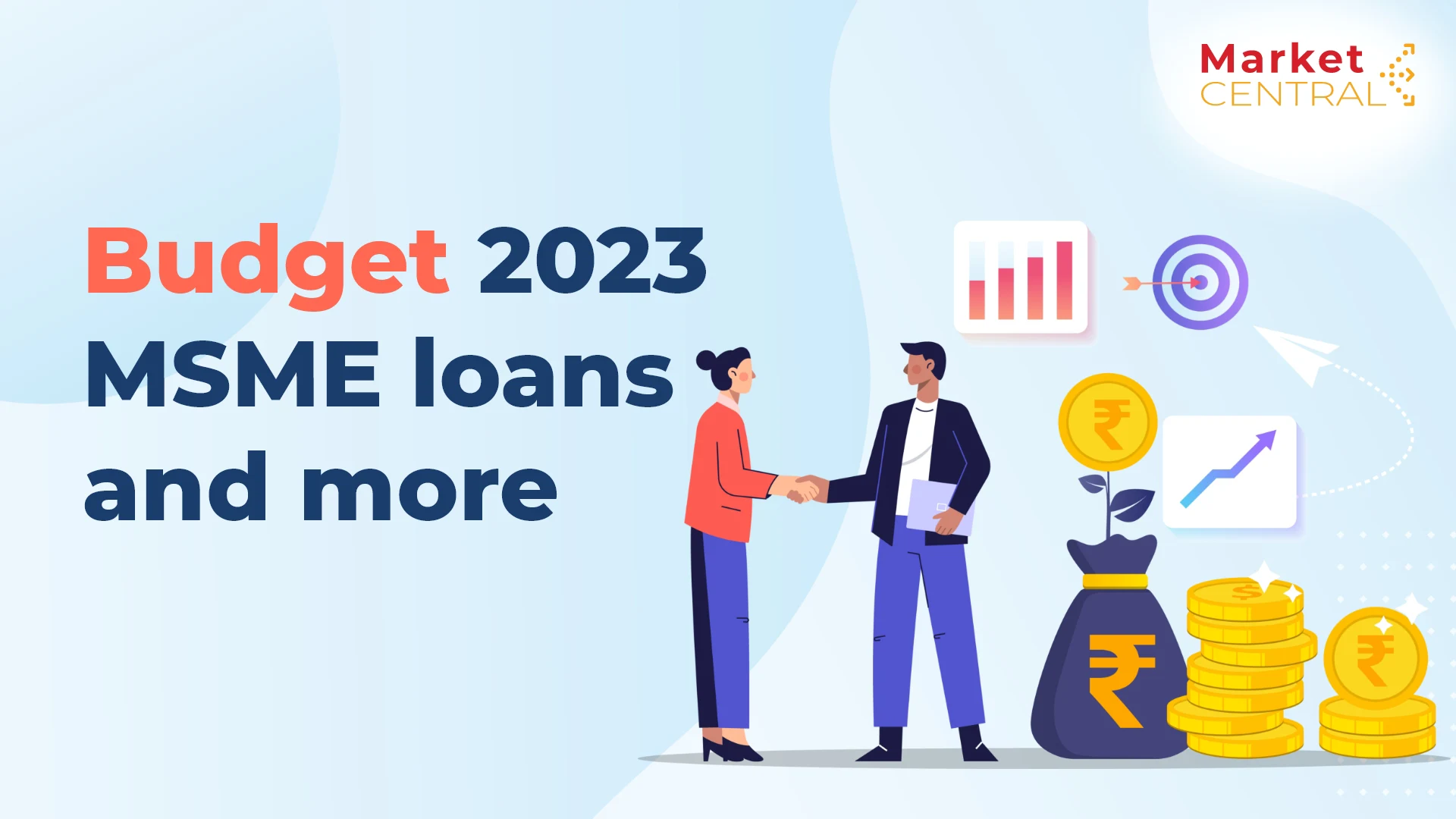 The 2023 union budget was announced a day ago, and is of great importance to the MSME sector. To mitigate the effects of Covid-19, new policies and extensions were announced as part of the budget. Here are some of them:
The Emergency Credit Line Guarantee scheme (ECLGS) for MSMEs will be extended, with an extension infusion for Rs. 9000 crores. This will allow MSMEs to get collateral-free loans of Rs. 2 lakh crores. This will boost fund flow into the MSME sector and enable them to come out of the Covid-19 impact. This scheme will take effect from April 1, 2023.

In the presence of schemes such as this, banks that lend loans to MSMEs will also be less reluctant to give out funds. MSMEs can obtain these funds even without proper collateral.

Another important scheme, Vivad se Vishwaas, will also get a second turn. This is a dispute resolution scheme to settle claims. The scheme will settle disputed tax, disputed interests, disputed penalty or disputed fees. Part of this also includes a one-stop solution for easy updating and identification of business identity information. A single PAN number will now serve as an identification for all the different systems of various government agencies.

To improve ease of business, Vivad se Vishwaas will also reduce 39,000 compliances and decriminalize 34,000 provisions.

In Vivad se Vishwas 1, the government proposed that it will return 95% of performance security in case of failure of MSMEs to execute contracts during the Covid period.

For traditional artisans and craftspeople, PM Vishwa Karma Kaushal Samman is a package of assistance that enables them to improve the quality, scale, and reach of their products. This will help traditional craftspeople integrate with the MSME value chain.

Experts feel that the importance placed on digital banking in the 2023 budget will help support MSMEs and the economy. Using PAN as a common identifier for digital systems will decrease the burden of compliance on small businesses. Additionally, the plans to create Digi Locker, which is a secure mobile-friendly service that stores and shares documents securely to regulators, banks and other business entities will also improve the digital receipts of small businesses.

Additionally, the creation of the National Financial Information Registry will remove dependence on paper trail, increase adoption of digital, and improve timely access to loans.
The focus on digital technology, secure digital checkbooks, and digital payments is visible even in the 2023 budget. For small businesses who have not yet moved online, the budget offers many reasons to take this step forward. At MarketCentral, you control your own business and pay zero commissions. Digitize your operations to make it easier for you to avail new loans or credit under the budget 2023 schemes.