The Importance of Digitizing Supply Chains for Small Businesses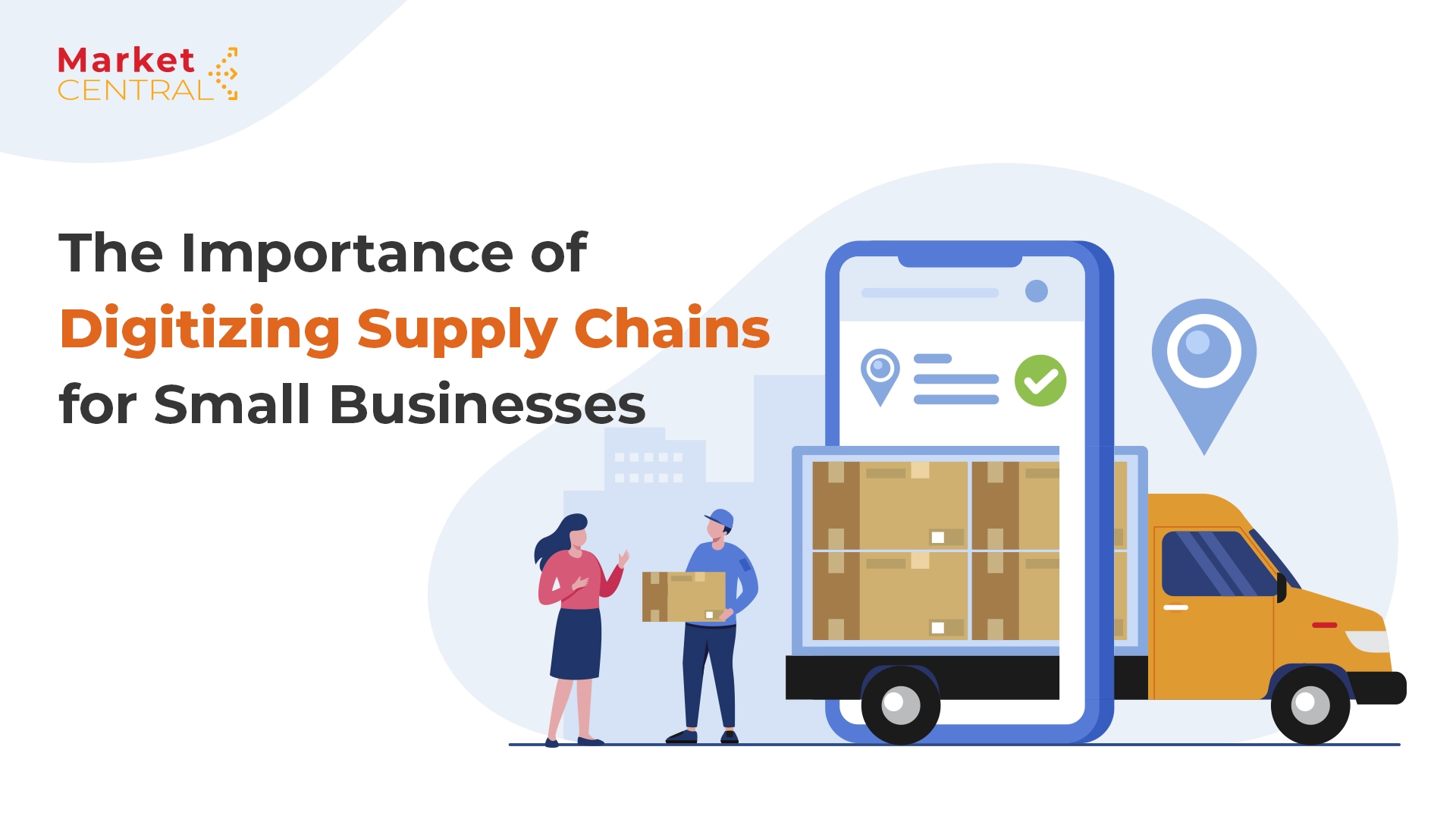 The pandemic led to a global supply and demand shock in 2020, which exposed several weak points in the supply chains and production strategies of businesses. As the global economy was affected, many small businesses suffered greatly and had to find ways to cope with supply chain disruptions.
BB Swain, the Secretary of the Ministry of MSME, has stated that "Global demand, which had shrunk during the pandemic, is resuming, therefore supply disruptions have to be quickly addressed so that a new equilibrium can be reached."
Therefore, MSMEs have to find ways to adapt to the new market realities to repair and boost their supply chain and logistics system. Along with finding new markets, finding new products and services, and understanding changes in customer behaviour, one of the most important steps that MSMEs need to take is - embracing technology for digitising supply chains.
What are the advantages of digitizing logistics for small businesses?
Increasing efficiency: Businesses often source raw materials from multiple sets of vendors and transport products to other small businesses and MSMEs. Digitising the process of contacting and communicating with these businesses makes the whole process more efficient.
Reducing ad hoc: Traditional supply chains are full of ad hoc processes that create disruptions and increase delivery times. Digitization can improve communication and take care of all necessary requirements for delivery at the beginning, so that the deliveries can take place smoothly.
Enabling secure deliveries: Digitization allows small business to make their deliveries more secure by choosing verified delivery partners who can provide real-time delivery updates and even tracking facilities. It greatly boosts supply chains and also provides accurate delivery estimates.
Supporting other MSMEs: By establishing a digital presence, small businesses in the logistics sector can also gain more visibility and connect with more customers who require their services. In this way, MSMEs can help other MSMEs and create a robust system of mutual benefit that caters to their needs.
Currently, only 5% of supply chains in India are estimated to be digitized, which is extremely low.
LogisticsCentral was created to plug a specific gap in the Indian MSME Market. It is an intuitive, easy-to-use technology platform which is solely focused on the Indian MSMEs. LogisticsCentral connects MSME transporters to MSME businesses and facilitates delivery of goods to over 20 States and Union Territories across India.
Tune in next week to find out about LogisticsCentral's features that simplify deliveries for MSMEs, and check out https://www.logisticscentral.in to know more!
Sustainable Growth (Part 1): The Importance of Sustainable Growth for Businesses: https://www.marketcentral.in/market/viewpoint/36/importance-of-sustainable-growth-for-business.
Sustainable Growth (Part 2): How MSMEs Can Grow Sustainably With Three 'R's: https://www.marketcentral.in/market/viewpoint/37/importance-of-sustainable-growth-for-business-part-2.