5 Small Indian Businesses That Grew Big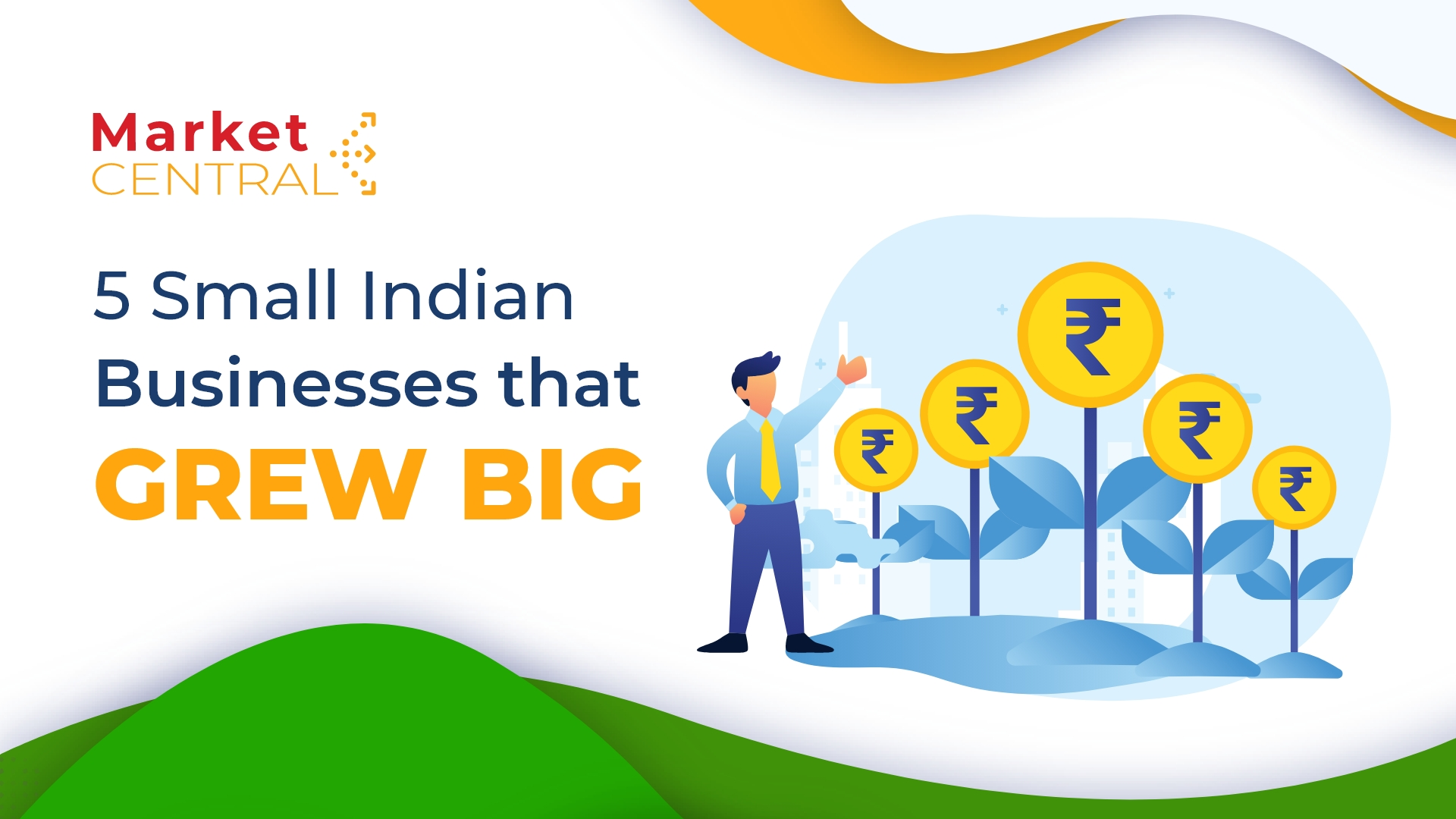 Growing a business on your own can be challenging. With changing policies and unexpected events, business owners need to stay adaptable to succeed. In this week's Viewpoint, we will be looking at 5 businesses that started from a small company and grew into a multi-crore brand!
Loom Solar: Brothers Amod Anand and Amol Anand started this solar power company in 2018. Starting from Faridabad, Loom Solar works with solar panels, lithium batteries, solar inverters, charge controllers and more. The focus of Loom Solar lies in installing as many solar panels as possible in Indian homes to make electricity accessible 24/7, while also building a greener future for the country. With the right pricing and a solar panel that produces 20% more power than others in the market, Loom Solar had all the right things for success. Loom Solar uses online and offline channels together to reach its customers, and has generated a revenue of Rs. 50 crores in the year 2022. It has served more than 50,000 customers, and grows at a rate of 379.5% every year.

Hosachigaru: Ashok J and Sriram Chitlur began agro-forestry by planting sandalwood in Rayadurg, Andhra Pradesh. With a government grant of Rs. 40 lakh for modern farming in India, they purchased a private nursery and began cultivation. In 2013, Hosachigaru was started as a farmland management company. Hosachigaru acquires large land parcels and converts them into farmlands. These cultivated farmlands then lead to long-term wealth and passive income for the landowners. This agro-forestry company helps people purchase farmland for development. In just 5 years, Hosachigaru has over 18 projects over 800 acres of farmland. Their current turnover is Rs. 20 crore annually. Hosachigaru uses digital media to share information to their customers, bringing agro-forestry into the world of technology.

RV Enterprises: Looking to remove the problem of middlemen in the handicraft industry, Vickram Singh and Ramesh Rao created an international B2B marketplace for small-time manufacturers and MSMEs. On this portal, businesses could sell globally without going through middlemen. In 2016, RV enterprises started their journey with one category: granite. Going online with their business, RV enterprises built a website to make granite sales easier and remove pain points such as trust, quality and pricing. They worked with clients to understand requirements and showcased all the granite products on the virtual store. They focused on customer needs and end-to-end trade. With a turnover of Rs. 7.9 crore, the company now plans to onboard handicrafts, artwork and dry fruits.

Basik Homeware: Started in 2016 by siblings Vidhi Jain and Viral Jain, this company wants to make pretty and useful stainless steel products. Offering vacuum flasks, tiffin boxes, water jugs, casseroles and coffee mugs, this brand makes stainless steel affordable to everyone. Basik Homeware products are priced 25% cheaper as compared to other brands, and the brand was setup with financial assistance under the Atmanirbhar Bharat scheme. While they struggled a little during the pandemic, Basik Homeware has generated Rs. 27 crore in 2022, selling more than 3 lakh units. The products are available through Basik Homeware's own website as well as in retail stores like D-Mart, Reliance etc. Apart from retail, Basik Homeware also partners with B2B customers for corporate gifting and giveaways.

Smarten Power Systems: Gurgaon based Smarten Power Systems was founded in 2014 by Rajnish Sharma, Tirath Khaira, Arun Bhardwaj and Ravi Dutt. In a crowded and unorganized marketplace of UPS and home inverters, Smarten became popular through their customer experience and by choosing latest technology. Smarten's latest power backup technology has led to them creating inverters that solve the problem of battery discharge. With solar products, grid-tie inverters, panels, batteries and more, Smarten's products cater to the increasing demand from their customers. They currently export to over 55 countries, registering a revenue of Rs. 185 crore in 2022. Smarten's strengths lie in R&D investment, creating superior products to make sure that its customers are always satisfied.
While these companies work in different sectors and with different kinds of consumers, there are commonalities between all of them. The ability to adapt with technology, the grit to keep going through challenging times, and customer experience is at the core of each company's success. In today's world, surviving tough competition and unpredictable environment means that companies need to future proof their business. Read more.
At MarketCentral, we equip small and medium businesses with simple resources and tools that can help them be in control of their own business. With a no-commission model, MarketCentral can be the perfect business companion for your digital journey.