What The Facebook, WhatsApp Outage Can Teach Small and Medium Indian Businesses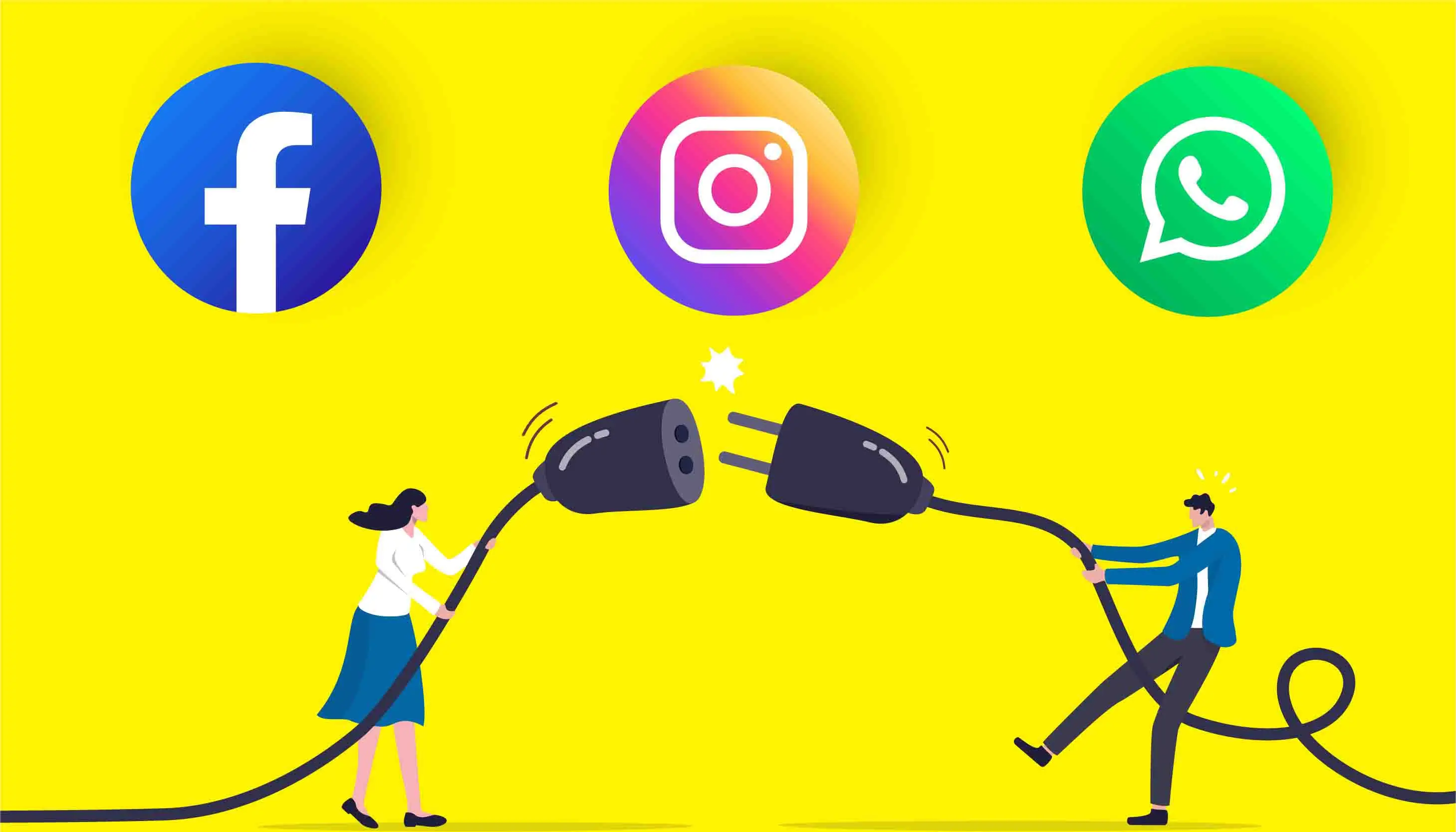 What's the News:
On October 4, 2021, Facebook, Whatsapp, and Instagram were offline for 6-24 hours. This had a huge impact on small and medium businesses in India. With a lot of small businesses relying on social media as the primary medium of sales and customer communication, this outage meant that many SMBs were suddenly facing a day of lost revenue.
Read about it here
What does this mean for Small Businesses?
Over 15 million users in India use Whatsapp business, and several startups use Instagram, Facebook, or Whatsapp to communicate with customers.
SMBs also depend on Whatsapp for chatbots, Facebook for marketplace listings, and Instagram for direct-to-customer sales.
The global shutdown however highlighted the problems with such a situation.
Dependence on these giant tech platforms, and their monopoly, has made some sellers vulnerable and reliant on them for revenue. And lost revenue in post-Covid times, even for one single day, is no small amount.
There are also other risks: government policies can cut users and sellers off from social media, the algorithms that drive these channels might change, and the platform might decide to demonetize the business at any time.
While SMBs should definitely have an online presence via social media platforms, they should try to use these platforms to add on to their online business, instead of being completely at their mercy.
The way forward
According to experts, the way forward is decentralization. What does this mean?
An SMB with a decentralized online presence will not be dependent only on big platforms like Amazon, Facebook, or Whatsapp to conduct its business.
Instead, SMBs should be able to diversify and manage their own websites, marketing, accounting, logistics, and payments on the internet through smaller technology providers.
The biggest challenge to this is of course the expenses of creating and managing such channels and their effectiveness in comparison to such large platforms as Facebook or Whatsapp.
Our Final Viewpoint
While we believe that social media is a way to bridge the gap between small businesses and customers for sure, it also should not be the only way that SMBs do online business.
At MarketCentral, our mission is to equip SMBs and MSMEs with tools that help them to do business their way. Without depending on any massive tech platform, and for zero cost, SMBs can create and maintain their online website, manage their billing, and market their products to customers. This reduces the dependence of SMBs on huge platforms where any change can result in massive loss of revenue and/or customer base. At the same time, at MarketCentral we also encourage and provide ways to integrate social media channels into your websites.
The statement is "don't put all your eggs in one basket", and the latest Facebook and Whatsapp outage only proves the truth of it in online business.