6 Tips for Marketing Your Business During Festivals.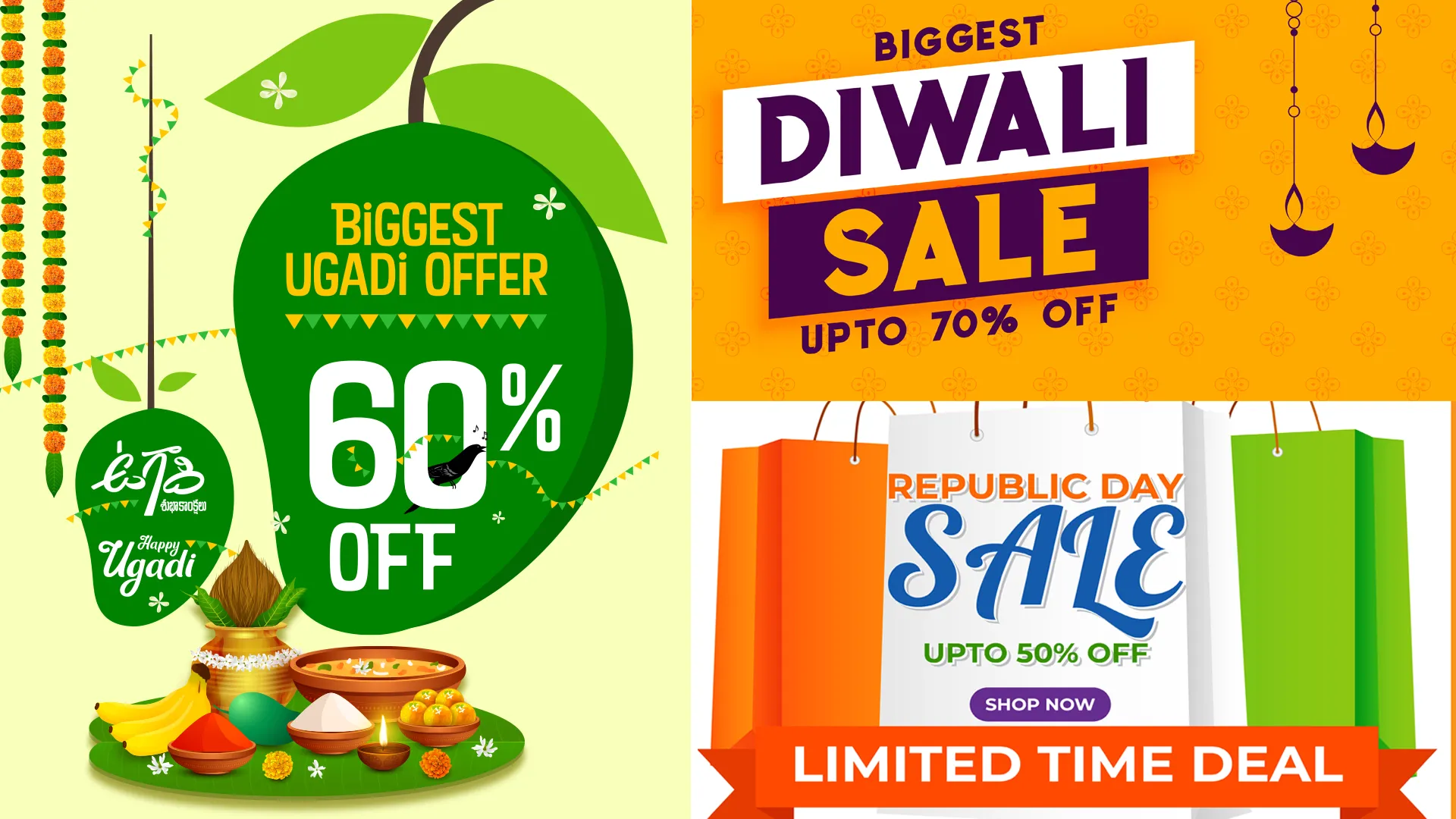 Festivals are amazing times for your business to reach more customers, expand into new markets, and grow your revenue. Smart and calculated business marketing during festivals can take your business to the next level. With Ugadi this week, and April's many festivals including Vishu, Pongal, Easter and Bihu, now is the time to make your business marketing count!
During festivals, customers in India are prepared to spend more. Sometimes they are looking for something new. In this time of online business, they expect that companies provide discounts, special offers, or new releases. Let's look at some strategies that might work:
Festival special ad campaigns or graphics:If you have a website, a Facebook account, Instagram, or even email marketing, you should try to create interesting images, banners, or posts that highlight your product and the festival. One example is Cadbury, whose Dairy Milk sweets were advertised as a part of Diwali sweets.
Special offers and discounts: People are looking for new things during Diwali. Add some attractive discounts, combos, or buy-one get-one-free offers during this time. Many companies have started putting together special Holi, Valentine's Day or Christmas Hampers. You can even club your bestselling products together as a gifting option.
Greeting cards or mailMake sure to communicate with your customers during this time. Send out SMS, emails or e-cards to your customers to wish them when you can. This will help them remember you, grow your network, and can increase repeat purchases from you.
Participate or sponsor other events: Make customers remember you by being a sponsor at their local community events. Flea markets, exhibitions, college festivals, town hall markets etc are all venues where small businesses can put up a stall to increase brand awareness. You can even do this digitally: join Facebook, Instagram groups and participate in festival-related online giveaways, discounts etc. Being part of a community increases your discoverability.
Use the power of social media: Keep up with your customers on your social media. These days, Instagram stories and reels, Facebook stories, YouTube shorts, etc. are customer favorites.During festivals, these sites sometimes launch new filters, effects, or even emojis. Use these to connect with your customers better.
Keep your customer's journey simple: It is very important to help your customer discover you through your social media and marketing channels. It is also equally important to make it easy for them to see your products, add them to cart, and easily pay for it online. Invest in a simple and good website that will help your customers make fast purchases. MarketCentral provides simple websites that make purchases easy for your customer- and also makes managing orders easy for you.
Make the best of the opportunity you get during festive season. And make this easy for your business with MarketCentral.
MarketCentral can make your online business simple. You get easy and fast billing and invoicing, great looking websites, tools to manage your customers and their purchases, and even ways to communicate directly with your customers.
This upcoming festive season, be on MarketCentral.
Read more marketing and business tips here from our previous editions: