Online advertising for MSMEs? The Time is Now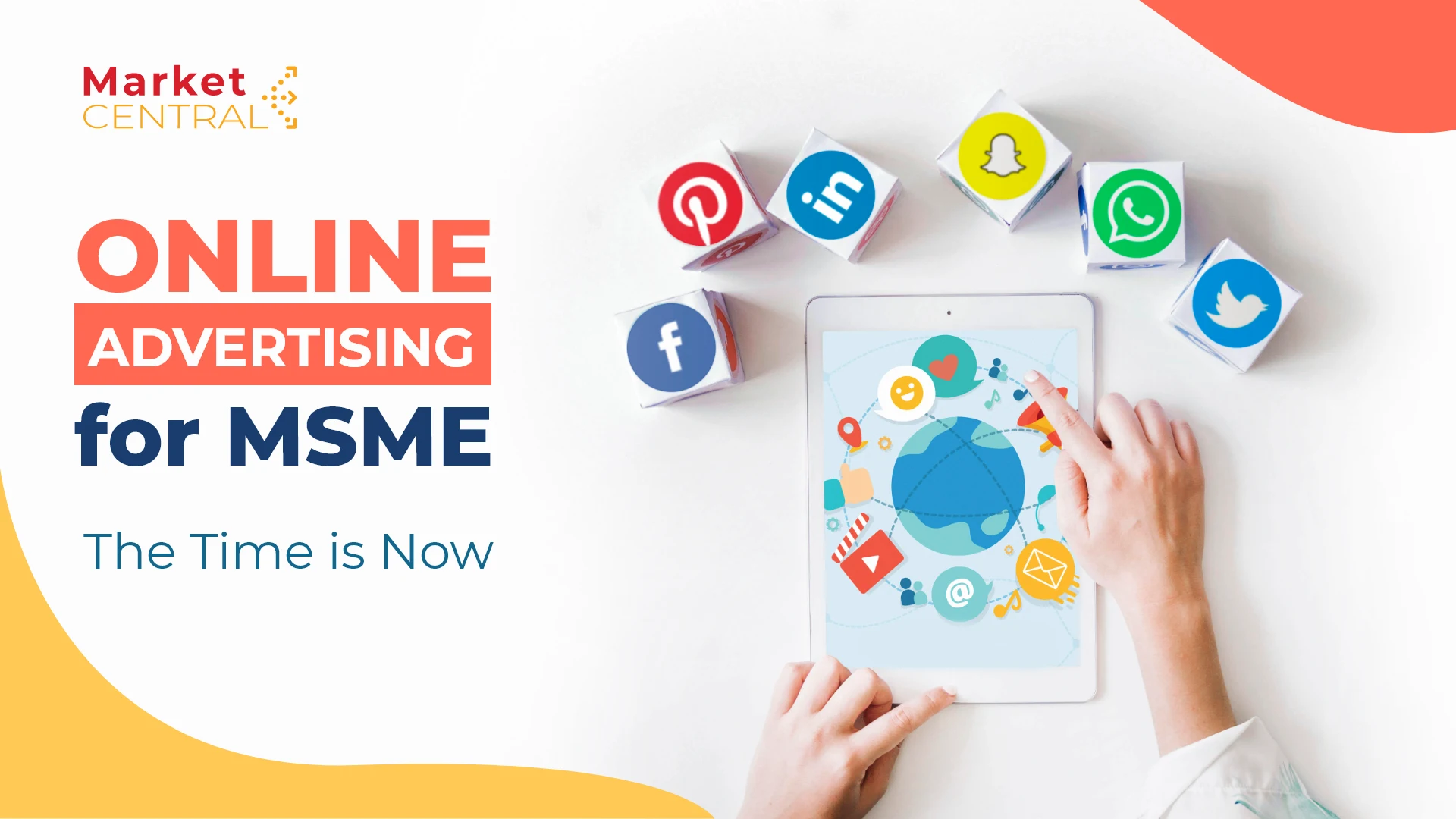 India's digital ad spend- the amount of money spent on online ads– is estimated to touch $21 billion in the next five years. This is an almost 2.5 times increase from 2022. With more smartphones, the internet reaching smaller Indian cities, and more social media influencers and content creators becoming active, spending on digital advertising will keep increasing. Digital advertising has several benefits. 
People spend nearly 7 hours per day on their smartphones, leading to a large target audience for businesses to advertise to

Influencer and user-generated content can help businesses drive very targeted advertising

As small and medium businesses start creating digital ads, reaching local customers becomes easy
In 2022, small and medium businesses made up 30-35% of the total $8 billion India spent on ads. Ad spends of localized businesses grew 255% since 2020. In addition, the following trends were noticed:
Digital versions of TV channels and print publications have seen 2 times to 6 times the number of new advertisers. Main categories included real estate, hospitals, retail stores, local coaching centers, and restaurants.

Small and Medium businesses contribute 36% of overall ad spends, and 30-35% of online ad spends.

Other than the 5 core categories of education, food, fashion, home decor, and medical health, even more regional and hyperlocal categories such as distance education, coaching centers, electronic retail stores etc. have shown consistent digital growth.

Growth is more visible in smaller Indian cities such as Nagpur, Aurangabad, Ludhiana. 
For any local or regional small and medium business, advertising is no longer limited to radio, print, or television. Starting small with social media marketing, email marketing, Whatsapp marketing osources and tools that can help them be in control of their own business. With a no-commission model, MarketCentral can be the perfect business companion for your digital journey.
MarketCentral will bring you interesting business stories and Small Business newr micro-influencer marketing can go a long way to creating new orders, new market expansions, and consistent growth for MSMEs.
As a first step, MSMEs should define their target markets, understanding deeply about their customers. Read more about targeting here: what-is-your-target-market
Using social media or other marketing techniques to reach your target audience is the next step. Read moreabout this here: increase-traffic-to-your-website
Don't forget to have a digital presence, and make sure your website is SEO friendly. Read more about SEO practices here: seo-can-help-your-business
This article uses data from the TAM report "Advertisement spending and the future of brands of North Bharat".