5 Ways to Make Your Business Safe from Future Shocks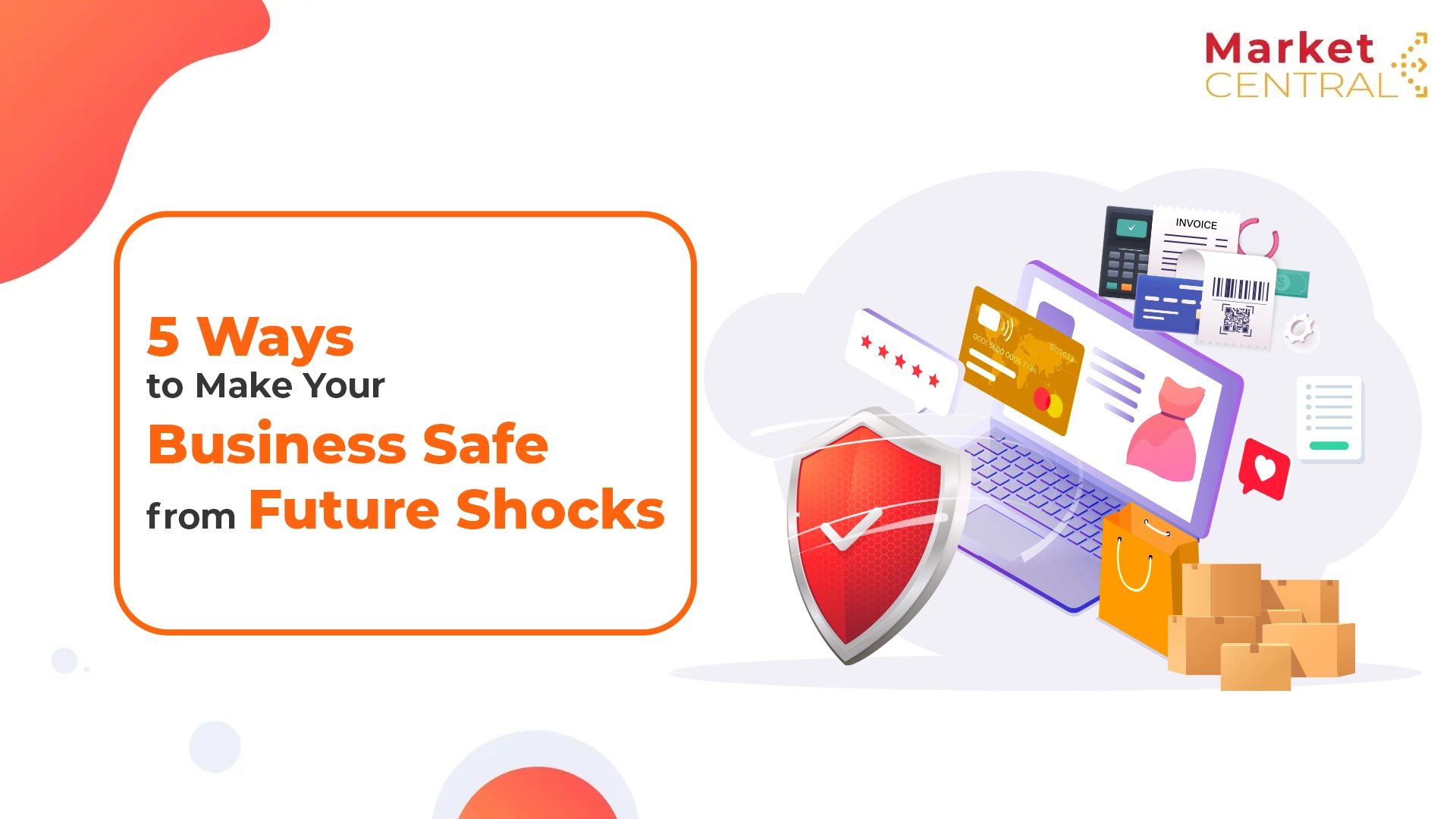 The last few years has seen small businesses being interrupted by many changes. This includes both market shocks like demonetization and new economic policies, to disasters like Covid-19 and the following lockdown, to big changes in channels such as Facebook, Twitter, Whatsapp and Instagram. With every big e-commerce marketplace or social media channel undergoing major new changes, it is important for businesses to find a way to keep business going through future shocks.
Here are 5 ways you can do that!
Have control over your online business. Depending on a particular platform to display, sell or purchase products for your business can have a huge negative impact if something changes in that platform. A big example of this is the huge losses suffered by businesses due to a Facebook and Whatsapp outage earlier this year. Making sure that your business has its own website, billing and payment solutions, and shipping services can help your business stay consistent and never lose your orders. While depending on other platforms can bring temporary success, growing your own website and brand helps you stay in the minds of customers longer, and this will help your business through any future shock

Make sure that your finances are digital. Keep your business's financial details, invoices, bills, tax payments etc. recorded digitally. Having digital financial tools can help you save a huge amount of time and money as well. Automate your financial details safely and as much as possible to avoid losing out on loans or welfare schemes, dealing with natural disasters, and getting rid of human errors.

Improve your customer experience. Building customer loyalty is the first step to ensure that your business stays running forever! By giving them an emotional connection to your business, you can make sure that they keep coming back to you. Some ways you can do this is by making sure your product information and details are correct, by having a complete and attractive website, by making sure your deliveries are on time, and by engaging customers through email marketing. Read more: 4 Customer Retention Strategies for MSMEs

Become adaptable. Being adaptable means to change with the changes around you. For example, using technology is no longer optional for businesses when customers expect to pay through UPI, purchase from a website etc. When it comes to technology, making sure that your business is adaptable is key to a long-running business. Try new technology, including e-commerce and online logistics. Expand your business's reach to new cities or markets by making sure that you have a great shipping and delivery system. Communicate with customers on social media, and help them make purchases from you by giving discounts, bundles, or coupons.

Building supply chains. One of the most important business requirements is procuring raw materials and supply goods and services in a timely manner. In challenging situations, businesses should still be able to do these activities in order to survive. By using micro-warehouses and logistics partners, business can make sure that there are no gaps in serving customers. Digital logistics partners can help businesses do this at much lower costs. Read more: The importance of digitalizing supply chains for small businesses.
At MarketCentral, we're making it easy for your business to easily setup, control, and manage your business to make sure that future challenges won't affect you. From website to shipping, from billing to networking, we're making online commerce simple and affordable. No commissions, no hidden charges.Register Now