Why is an ISO Certification Important for Your Business?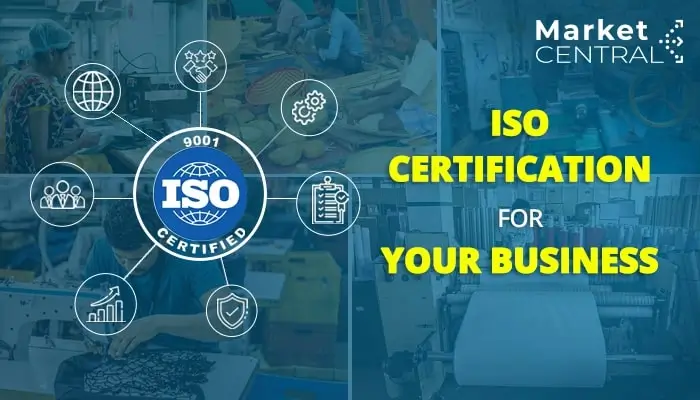 What is ISO 9001?
ISO 9001 is an international standard for managing quality within businesses. It is a set of guidelines, requirements and instructions that will assist businesses to complete all necessary quality measures. The purpose of the ISO standard is mainly to make consumers and customers of businesses safe from all harm caused by poor quality of services or products. However, quality standards can also give great benefits to your business.
ISO 9001:2005 is the current accepted standard for companies to use. Micro, small and medium enterprises can benefit from an ISO 9001 certification just like any large business.
What can quality standards do for your business?
Setting up your quality standards and thinking about quality can improve your business's operations. This results in such benefits as:
Making your business more efficient and therefore increase your savings.
Improving your business revenue by using your employees, processes, and resources better
Helping ensure that your business has legal and governmental compliance
Cutting costs in unnecessary areas for your business and increasing profits
Making marketing easier for you as your customers and partners can trust you more
Reducing the risk of mistakes and creating work plans for your employees to follow
Giving your business a competitive edge and clear leadership
Obtaining new and keeping existing customers happy
What are quality standards?
Standards are simply the best practices for you to follow in your area of business. These are created by you and audited by experts. They are helpful guidelines to review and improve areas of your business.
For example, for a biscuit making company the standards to set may include these:
Deciding on all the resources needed: ingredients, weighing scale, measuring utensils, kitchen space, oven etc.
Allocating responsibility for each step of the mixing, baking, packing and distribution steps.
Establishing quality controls in the form of how long each biscuit should be made, the uniform the bakers must wear, or the cleanliness to be maintained.
Planning for risk such as equipment failure, uneven baking, unsatisfied customers etc
Planning for reviewing and improving processes on a timely basis.
Standards can even be used to improve your internal operations, leadership, and even customer communications: such as solving customer queries, or having guidelines on how your employees answer phone calls.
Who needs an ISO 9001 certification?
Every business, whether 1 employee or 100 employees, must get the ISO 9001 certification.
ISO 9001 certification is for a particular business or industry, and not for an individual.
Businesses in every industry– whether service or manufacturing– should get an ISO 9001 certificate.
ISO 9001 makes it possible for businesses of any size to achieve the same world-class quality as large companies. Getting an ISO certification makes your company's processes better and your marketing easier. Customers can now trust you more easily, and other business partners will be able to work with you without worry. ISO 9001:2005 is a mark of prestige for your business. Although the process is long, the end result is rewarding.
In the next part of this series, we will look at how you can obtain an ISO 9001:2005 certificate for your business.
MarketCentral will bring you interesting business stories and Small Business news every week through ViewPoint. Let us know what you think about this article at support@marketcentral.in. For more, you can follow our social media handles below: