In the News: MSME Credit Card, post-Covid revival, and new schemes for small businesses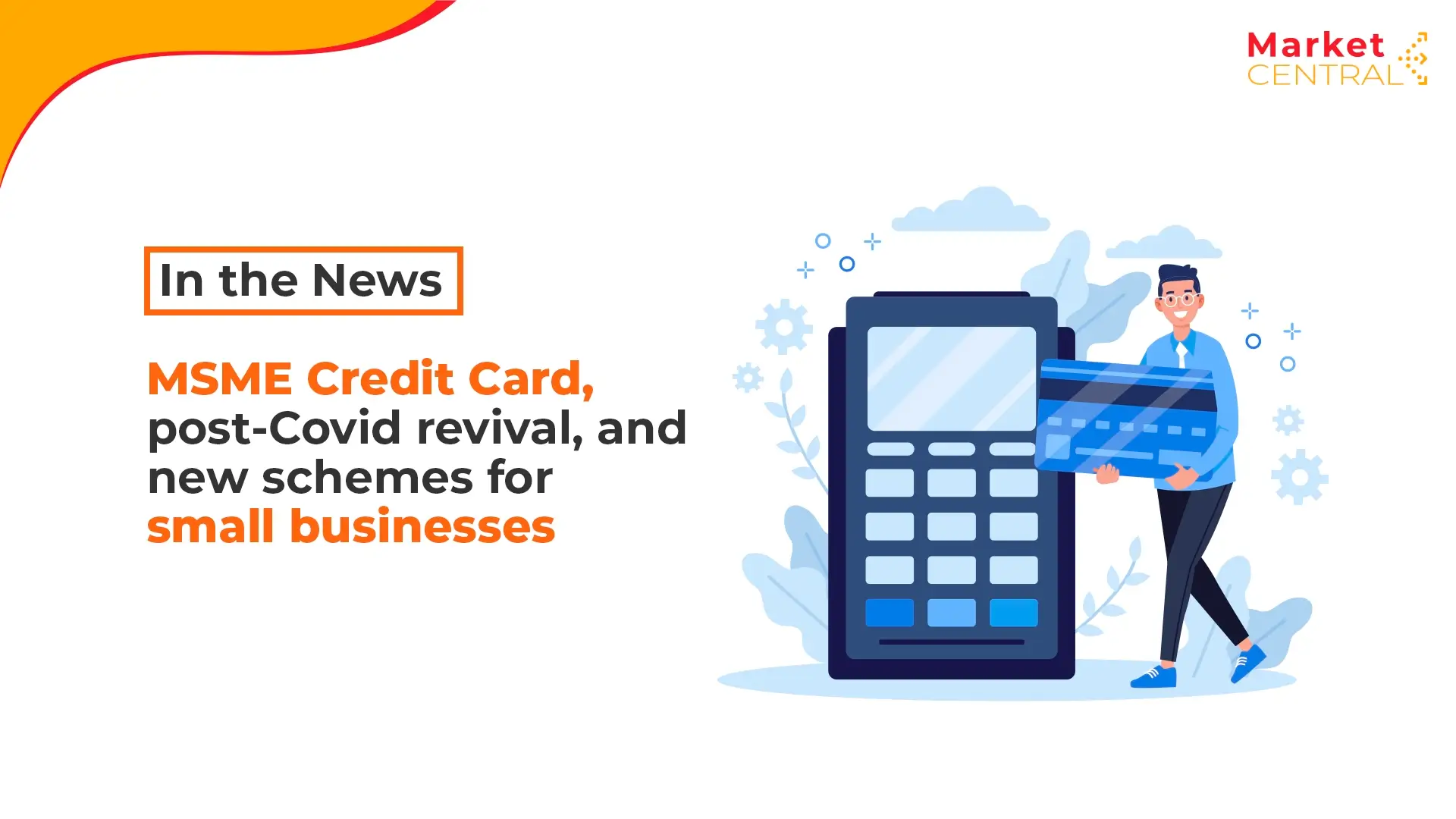 A Credit Card Just for MSMEs
The central government is now planning to launch a credit card for small businesses by the name MSME Vyapar Credit Card (MVCC). Led by the Small Industries Development Bank of India (SIDBI), the new credit card boosts small businesses like tea sellers, salons, restaurants, and small manufacturers.
This will help MSMEs get smaller amounts of credit much faster. With a limit of Rs. 1 lakh, the credit card could help micro and small businesses enjoy interest-free periods of 20-50 days. This card will help small businessmen get more working capital effortlessly. Using it, MSMEs and small businesses can scale up, enjoy more risk-free commerce, and try new things to improve their business revenue. The card will be similar to the Kisan Credit Card (KCC) which was used to provide more interest subvention and loans for farmers.
The credit card when launched will be available for businesses who are registered on the Government's Udayam Portal.
Read how to register your business on the Udayam Portal: link
New Credit Schemes for Tamil Nadu businesses
The new Tamil Nadu Credit Guarantee Scheme (TNCGS) was announced in August. This scheme will help small businesses get loans more easily without the need for a lot of collateral. Three nationalized banks will offer loans to MSMEs under this scheme. In addition, small textile businesses would be boosted by the government. Textile small businesses can expect to see more capital subsidies and also a boost in global selling through more export facilitation centers.
Read about more government schemes for MSMEs at this link: MSMEs Recent Schemes
Read about government schemes for women-led MSMEs at this link: Women enterprenuership msme schemes benefits
Post-Covid revival of MSMEs
During the pandemic, nearly 5900 businesses shut down. With low cash flow, the scale of operation, and poor financial management, businesses found it difficult to deal with Covid-19. However, digitization has now started to show signs of helping MSMEs on the road to recovery. Adopting digitally enabled operations has benefited the industry. Through government portals like Udayam and GeM and through digital commerce enablers of which MarketCentral plays a proud part, small businesses in India have started to see improving margins and have reached broader geographies. With better credit guarantee schemes and boosts, sales in the MSME sector have reached 88% of pre-Covid levels. Business recovery means that now is a great time to start digitizing your business. Transforming your business to survive any upcoming challenge can start as simple as creating your website.
Read more about digitizing your business here: link
Read more about digitizing supply chains for businesses here: link