5 Ways to Protect Your Data and Build a Secure Online Business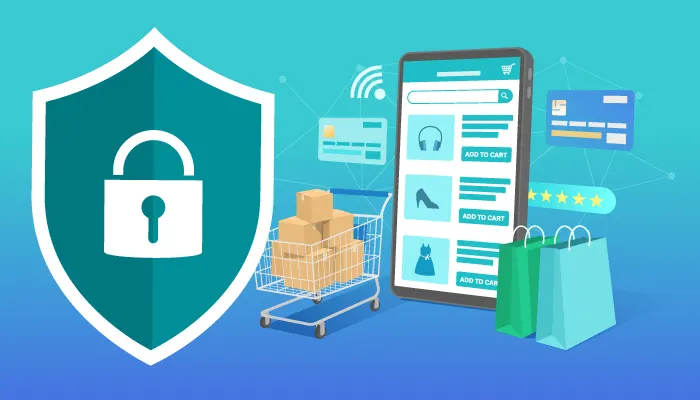 What's the News:
As micro, small and medium enterprises (MSMEs) digitize more, they also become vulnerable to cyber-attacks and security concerns. We hear stories of cyberattacks every day. But how can MSMEs protect themselves from such challenges?.
Let's look at some trends for B2Bs to improve customer experience:
Be aware of common cybercrimes and cyber-risks: Learn about known forms of cyberattacks and pass the information on to your employees. Some of the more common cyberattacks are:

KYC frauds: Attackers may pretend to call you or send an SMS from your bank, asking you to provide bank details to 'update KYC'. Do not click on any such links, and do not share confidential data such as OTP, CVV, ATM PIN, bank account number or debit card numbers with anyone.
OTP frauds: Attackers may call or SMS you asking for an OTP to 'renew your bank card' or to 'claim your gift' or similar excuses. Be aware that banks will never ask for an OTP from you. Be careful about sharing your mobile phone number, email address, or credit/debit card information with anyone.
Phishing: This kind of cyberattack sends you an SMS or Whatsapp link. Clicking on this link might cause your device to become hacked or filled with malware.

Identify and protect all the information that's important to your business: This will include financial data, customer information, your employees' bank account information, your business's security passwords, your Tally or transaction management files etc. You can protect your data by only working with trusted online business software which promise data security and encryption. For example, at MarketCentral we provide SSL certificates and require multi-factor authentication to protect the information of our customers.
Use multi-factor authentication: Multi-factor authentication prompts you to verify your identity in multiple ways before you can log in to a website, an app, or an account. You can verify your identity using a password plus some other identification such as date of birth, fingerprint, email link, Face ID, etc. Setting up multi-factor authentication on apps such as Gmail, Yahoo, Whatsapp etc. can help you protect the data on them. MarketCentral uses Google Authenticator to protect our customers and make sure we only have actual, authentic logins.
Be careful of e-Wallets: While e-Wallets and Whatsapp payments have made digitization faster for a lot of MSMEs, frauds have also used them to steal money and data from businesses. Make sure you download only trusted e-wallets recognized by the Government. Don't save your e-Wallet passwords or account information on your mobile phone.
Be alert, updated, and proactive The Internet has made a lot of information and convenience easily available to us. Being alert and not clicking on suspicious links, saying no to giving out your information, and protecting assets such as your mobile phone can go a long way in keeping your business secure. If you receive any strange calls, you can report it at Toll Free number 1963, or 1800110420.
Act now:
At MarketCentral, we believe that a little awareness goes a long way. As a digital commerce platform, we make sure to protect our customers' information, ensuring that your online business experience is nothing but easy, efficient, and delivers results. You can read more about MarketCentral's data security measures in our Help page.