Sustainable Growth (Part I): The Importance of Sustainable Growth for Businesses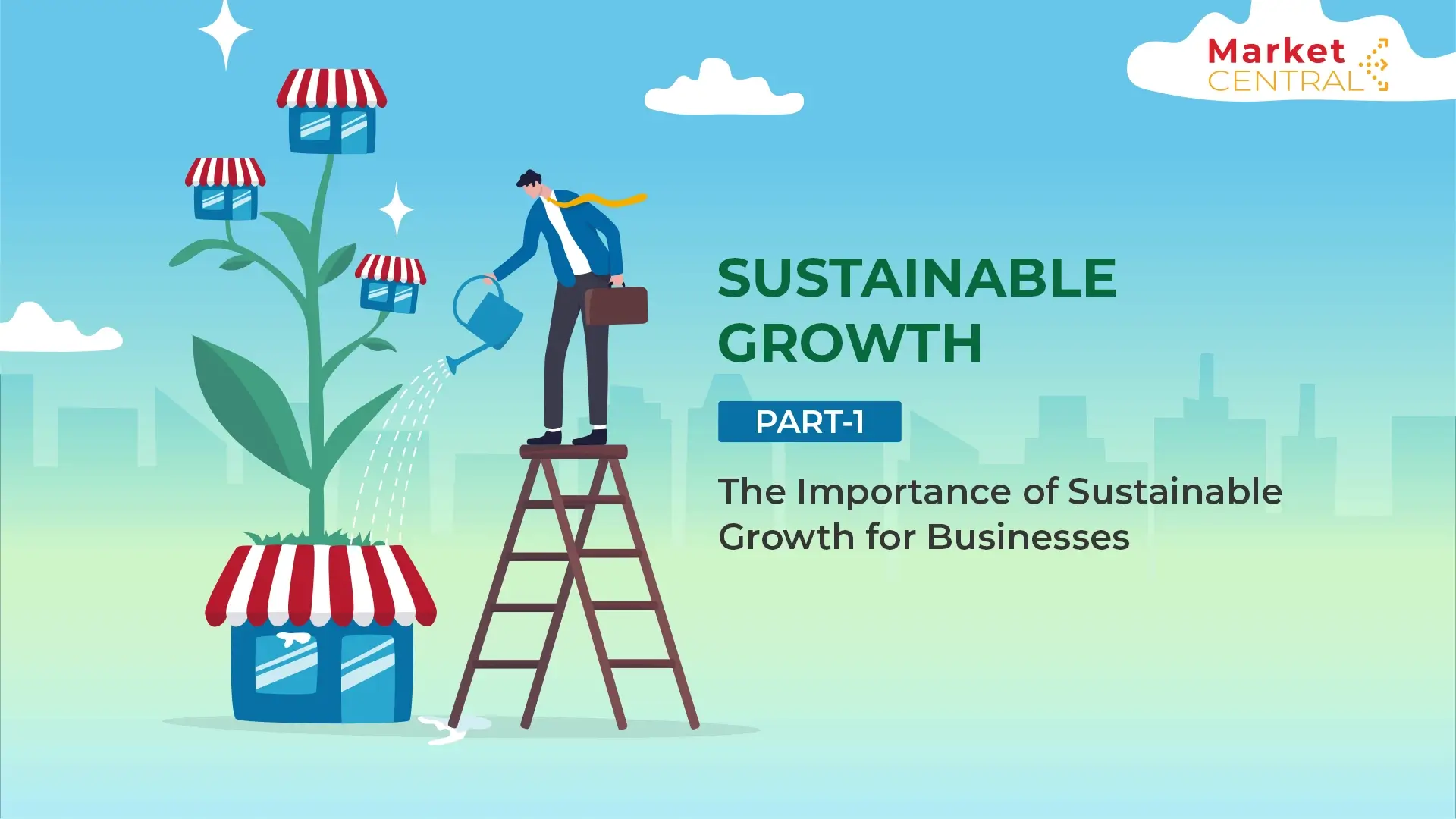 The COVID-19 pandemic saw a great boom in start-ups and new businesses which tried to combat the blow to the economy. Estimates suggest that the pandemic created a global economic shock three times worse than that created by the 2008 financial crisis. The MSME sector, which is the backbone of the Indian economy and contributes almost 30% to the GDP, suffered greatly.
However, with new challenges come new opportunities. By combining innovation with technological support, MSMEs can find sustainable ways to keep growing.
What is meant by sustainable growth?
The word 'sustainable' means something that can be maintained at a certain rate or level. As we discussed previously, the pandemic dealt a big blow to businesses and they could not maintain their rate of growth. This is because their way of doing business was not right in the long term.
To grow in a sustainable way, business should be done in a socially responsible manner. Business practices should take into consideration the environmental and economic issues in society and the world. By maintaining these good practices over a long period of time, the business can keep growing consistently and provide benefits to others.
On the other hand, focusing on short-term profits, ad-hoc activities and wasteful investments cripples a business and shortens its lifespan. Such a business will not be able to continue after a time of crisis.
What are Sustainable and Healthy Enterprises?
Climate change, energy shortage, employment generation, the problem of inequities, rising e-waste problem are some of the raging concerns of today that need urgent solutions. A business model that can tackle these issues will last in the long run while others crumble during times of crisis. These are called Sustainable and (economically) Healthy Enterprises, which will become more and more important in the future.
What is RRR economy?
To deal with the challenges of today and develop a sustainable business model, an economy focused on Repair, Recycle and Refurbishment (RRR) is important. It means that we must reduce waste generation and conserve energy as much as possible by developing businesses that can Repair, Recycle and Refurbish goods and materials. As per a study by the Ellen MacArthur Foundation, a circular economy in India will bring an annual benefit of Rs 40 lakh crore by 2050, and reduce Green House Gas emissions by 44 per cent.
MSMEs have potential to grow quickly and sustainably in a RRR economy, which will not only boost their business but also keep them crisis-proof in difficult times.
MarketCentral empowers MSMEs with easy-to-use and modern tools that allow them to take control of their own businesses. By setting up an online store and using the latest digital technology to handle inventory, billing, marketing, and networking, MSMEs can not only increase their revenue but also have a safety net during times of crisis.
Read more:
What is Customer Retention and why is it important for MSMEs?: https://www.marketcentral.in/market/viewpoint/34/importance-of-customer-retention-for-MSMEs.
Marketing Moves: Why this is the Best Time for MSMEs to start digital marketing https://www.marketcentral.in/market/viewpoint/14/Best-Time-for-MSMEs-to-start-digital-marketing.