Transport and Logistics Challenges Faced By MSMEs And The Way Forward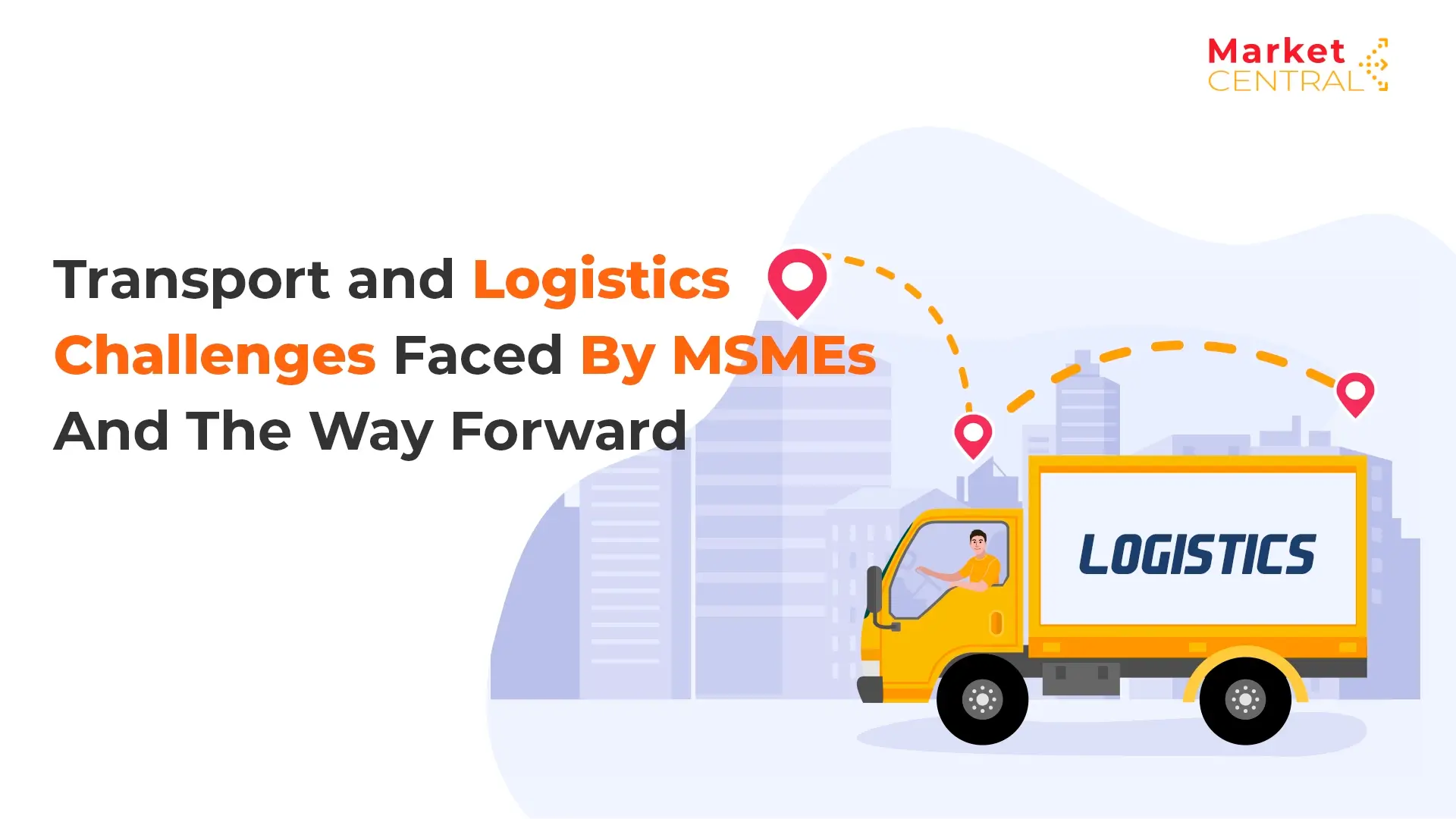 Last week, we discussed how embracing technology and adopting digitization could help businesses strengthen their supply chains and improve efficiency. However, only about 5% of supply chains in India are estimated to be digitized. This is due to the variety of challenges faced by small businesses and MSMEs attempting to do so.
What are the challenges faced by MSMEs in terms of digitizing logistics?
Size and capacity: Bigger logistics companies that provide digitized and secure logistics services often require monthly commitment in terms of numbers, size, and volume. This sort of arrangement is not suitable for MSMEs, as they might usually have small or 'one-off' orders and cannot expect to transport huge volumes of cargo each month.

Businesses shipping multiple products in small volumes may also find it difficult to find multiple specialized logistics partners. They might require shipping services for small volumes of products of a specific kind, which is not suitable for a monthly subscription.

Lack of verified options: MSMEs do not have access to verified delivery partners that are suited to handle their flexible delivery requirements. The delivery sector is extremely unorganized and difficult to navigate. Contacts can be unreliable, and are usually spread through word-of-mouth. MSMEs operating in logistics sectors also do not have proper ways of being visible to businesses who might need their services.
Long turnaround time: The availability of delivery options within the timeframe is often an issue. The long turnaround time for the available options reduces efficiency.
Lack of technological knowledge: Small businesses lack the resources and technological know-how required to build and utilize a digitized system of logistics that can handle a vast network of suppliers and transporters. They are daunted by new software and do not have the time or expertise to build an efficient digital database.
To combat these issues, LogisticsCentral was created after engaging with over 25,000 MSME customers on MarketCentral who felt that the existing transport and logistics facilities available to them were difficult to operate.
LogisticsCentral is India's first B2B transport and logistics platform which is focused on fulfilling the growing transport and logistics needs of Indian MSMEs.
How can LogisticsCentral help?
LogisticsCentral has partnered with MSME Transport operators and logistics service providers to create a dependable eco-system catered to Indian MSMEs

LogisticsCentral streamlines the transport and logistics process for MSMEs by allowing them the freedom to choose verified delivery partners according to their requirements, from a single platform.

The suitable transporters receive real time delivery requests from MSMEs based on their delivery capabilities. The MSMEs can then connect with the right transporters for their delivery needs and complete their business transaction.

LogisticsCentral's "recommendation engine" also helps MSMEs with route optimization and provide suggestions that are specific to the weight and dimensions of the material as well as the distance and pin code to which it needs to be transported.
LogisticsCentral is focused on removing delivery hurdles for MSMEs all over India and making the process simple, intuitive, and easy. Businesses on MarketCentral can make the most of LogisticsCentral's features and enjoy the benefit of an all-in-one platform that simplifies all their business needs.
Visit https://www.logisticscentral.in to register now!
The Importance of Digitizing Supply Chains for Small Businesse: https://www.marketcentral.in/market/viewpoint/38/importance-of-digitizing-supply-chains-for-small-businesses.
Sustainable Growth (Part 2): How MSMEs Can Grow Sustainably With Three 'R's: https://www.marketcentral.in/market/viewpoint/37/importance-of-sustainable-growth-for-business-part-2.