India's first online credit card for MSMEs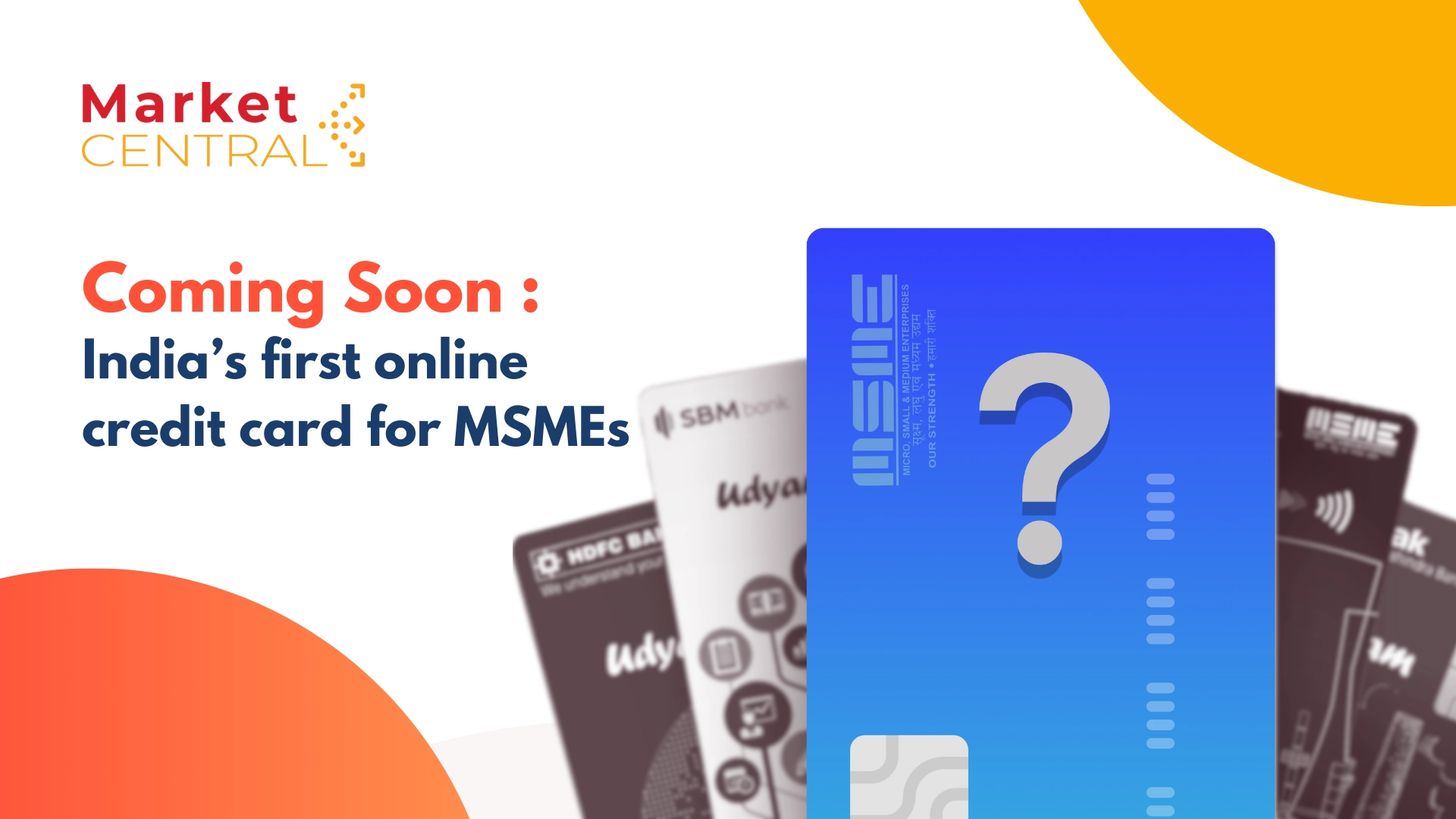 Coming Soon: India's first online credit card for MSMEs
Digital credit cards for MSMEs are likely to be launched by Diwali this year, fulfilling a long-time requirement of the Indian MSME sector.
Online PSB Loans is working closely with SIDBI (Small Industries Development Bank of India), SBI Cards, and other large banks for rolling out credit cards for MSMEs. It is a part of a project led by SIDBI for enabling banks to give real-time loans to MSMEs without having them visit a bank branch.
At present, an MSME may be able to get a loan digitally, but may still be required to visit the branch, submit the documents physically, get the loan document executed, and get disbursements physically. The process may usually take about 7-10 days.
To automate this process, OPL has been working on the best risk scoring model for MSMEs. The Fit Rank ranks MSMEs based on their Finance, Income, and Trade, making it easy for banks to disburse loans to MSMES through a straight-through process (STP) without them having to visit a bank or providing collateral.
"For every micro and small business, capital is the driving factor and digital lending would make it much easier for neglected and marginalised entrepreneurs, spread across the length and breadth of the country to get much-needed access to finance from a regulated channel," said Vinod Kumar, president of the India SME Forum. There is a need for innovative solutions to meet the unique credit demands of MSMEs.
Digital lending uses cash flow based assessments to sachetise loans suitable for MSMEs while also keeping the lenders interested. Digital lending has increased transparency and accessibility for MSMEs by aiming to provide them with a hassle-free experience. It has also increased the formalisation of their credit and provided greater inclusion to the MSME sector.
To make the process easier, OPL along with SIDBI has also developed GST Sahay, which is an on-tap invoice-based financing app for MSMEs. The app would enable MSMEs to compare loan offers from multiple lenders and choose the best one. The app takes into account GST data, bank account details, and bureau data, to facilitate cash flow based lending.
MSMEs can now access loans based on their purchase and sales, discount their invoices, borrow against their machinery or even pledge bullion digitally. Data suggests that digital lending is one of the fastest-growing fintech segments in India. As per a 2022 PWC report, the digital lending market in India will have a growth rate of 48% in 2023.
The development of digital credit cards, digital lending and ease of getting loans will be a massive boon for all small and medium Indian businesses. With these methods, more and more MSMEs can benefit from better credit schemes and avoid falling into the pitfalls of informal money markets such as moneylenders, chit funds or illegal loan apps.
Read more: