Diwali business: Tips for small and medium businesses during the Indian festive season!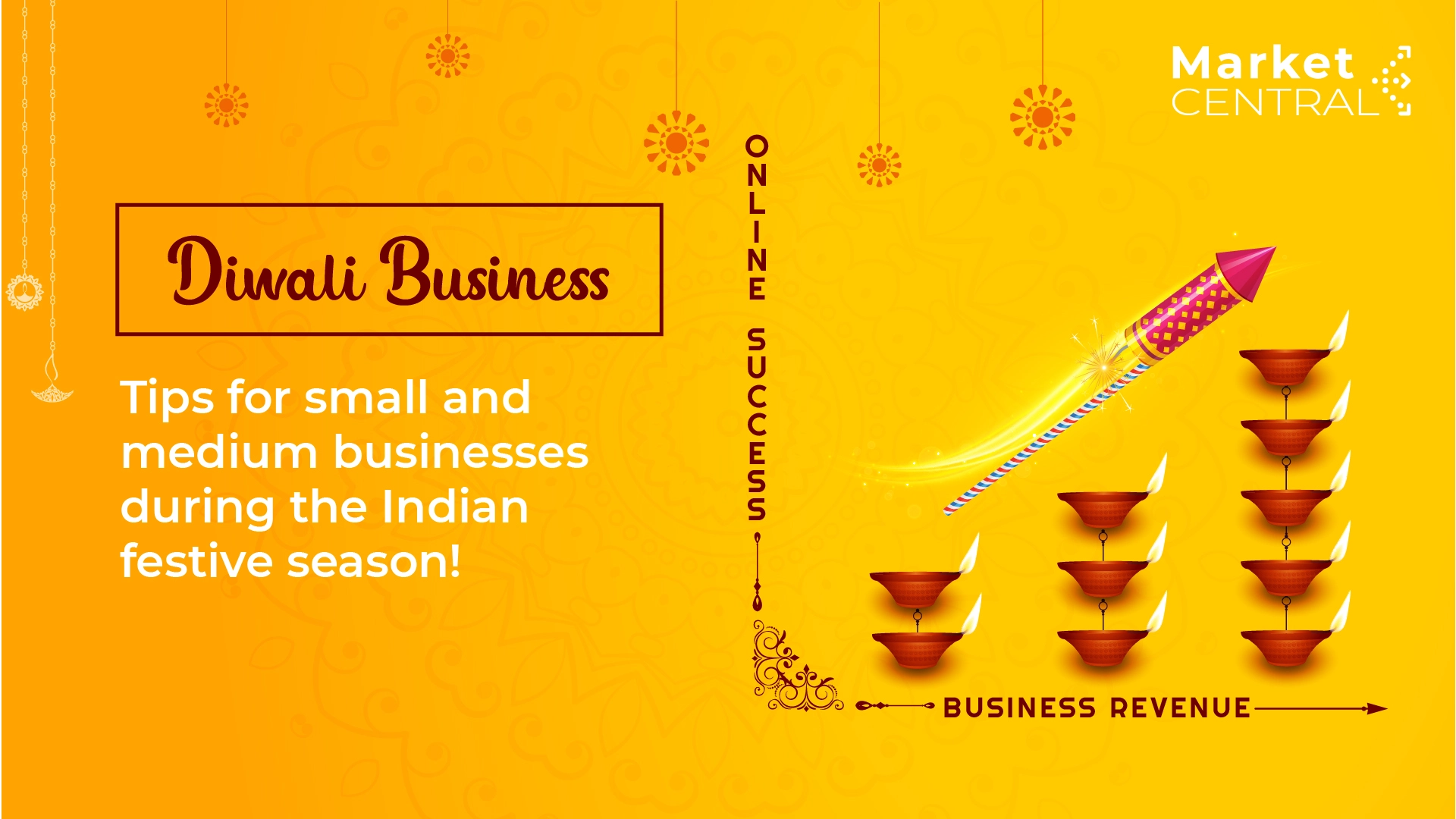 Give your business a dhamake-daar Diwali. The festive season in India is a fantastic time for businesses to grow their customer base. According to reports by Axis my India, 21% of customers plan to spend more this festive season than last year, with 44% spending on apparel, while 8% plan to spend on mobile phones and white goods (washing machines, refrigerators, AC, etc.) With e-commerce purchases growing at 25-30% annual growth, and the e-commerce seller base increasing by 35% annually, this festival season also suggests the importance of e-commerce for small and medium businesses.
Here are some ways to do better business this festive season:
Digital purchases are at an all-time high: CAIT (Confederation of all India Traders) expects 60% more festive sales this year than last year. 28% more customers are likely to purchase from e-commerce platforms during this year. This means that there is a huge customer base of both rural and urban customers who are looking for products online that can be delivered to them at home with ease. Check out how MarketCentral and LogisticsCentral

Marketing online is seeing returns: Good marketing on social media, especially with the use of Instagram and Facebook's festive songs and themes is seeing customers flocking to those websites. This festive season, take time to engage with customers online by sending them social media wishes or creating short-form videos, reels, or posts. Small and medium businesses should also invest in good SEO and good websites to ensure that customers can find them online. Businesses can also get creative by sending out Whatsapp messages, QR codes, or website links to interested customers.

Festive-special offerings see success: Customers look for uniqueness above everything when looking for festival purchases. From eco-friendly Diwali hampers to sustainable crackers and sugar-free sweets, this festive season customers are choosing new products they have never seen before. Some easy ways for businesses to make this happen is by considering bundling products, offering festive-season discounts, and customizing products with messages, festive decorations, or giving small freebies like chocolates, mithai, etc. A great customer experience will make customers remember you and come back to your business for more.
For our tips on marketing during festival season, see Here
Happy Diwali to you and your business!