MSME DAY 2022 – A Look at The Current Challenges, and the Future of MSMEs, in 2022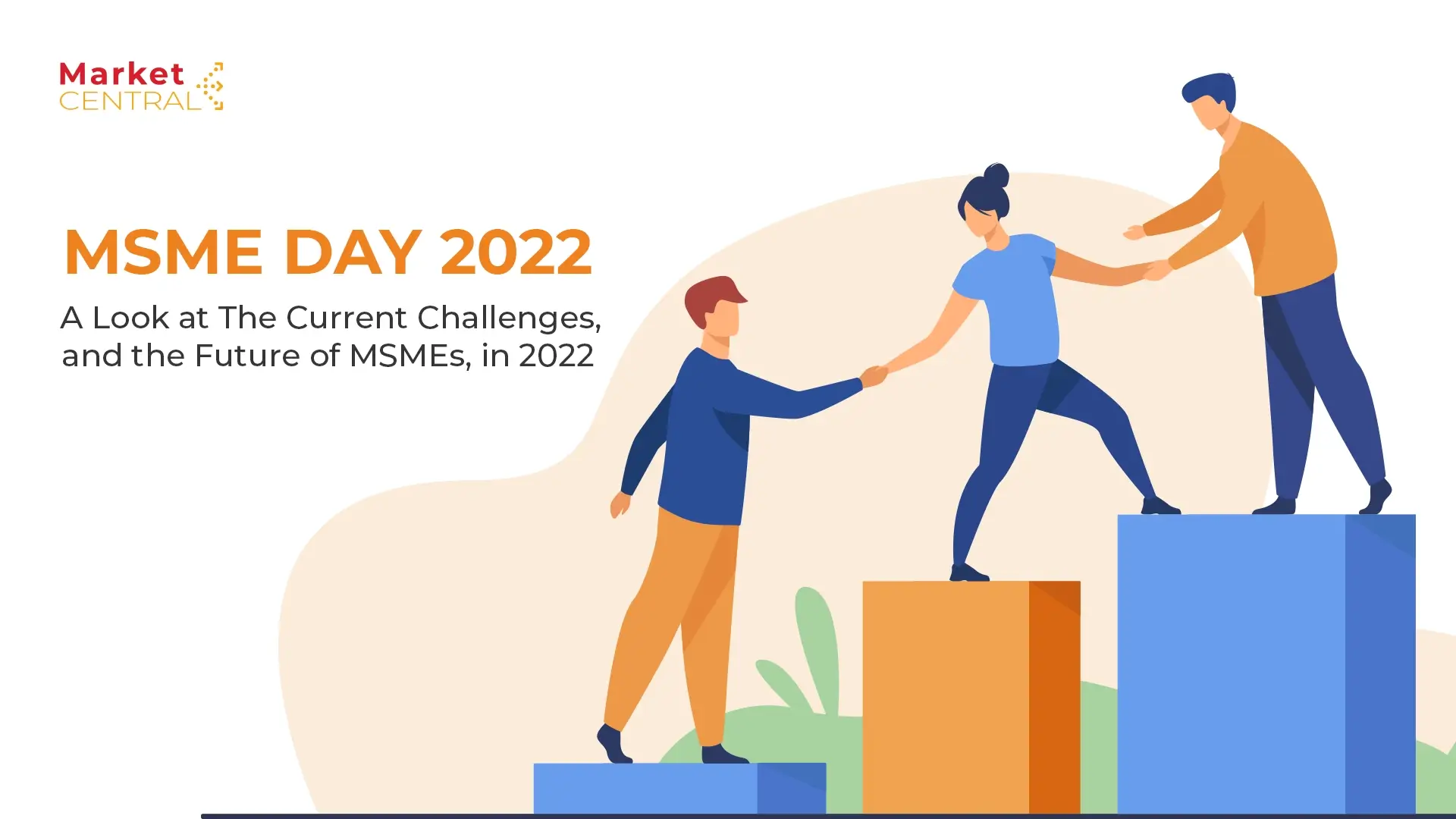 On 6th April, 2017, the 74th plenary of the UN General Assembly declared that June 27 would be observed as Micro, Small and Medium-sized Enterprises Day or MSME Day. As we celebrate MSME Day 2022 next week, let's take a look at why MSMEs are important, the challenges they face in current times, and the strategies that can help them thrive in the future.
Why are MSMEs important?
The UN General Assembly recognized that MSMEs make a huge contribution towards Sustainable Development Goals — goals for the whole world that will lead to a better future for all. Some ways in which MSMEs do so are:
Providing Employment: As per the 73rd National Sample Survey, India's MSME sector comprises 63 million units and has created 111 million jobs.
Boosting Exports: MSME related products comprise 49.8% of India's total exports.
Contributing to GDP: MSMEs contribute to over 30% of India's GDP and help in the economic growth of the nation.
Encouraging Innovation: They have an important role to play in 'Atmanirbhar Bharat' by turning creative ideas and innovative products into viable businesses that benefit society.
MSME Day is expected to highlight the importance of MSMEs and their contributions to the global economy.
What are the biggest challenges currently faced by MSMEs?
Impact of the COVID-19 pandemic: MSMEs faced big losses in terms of revenue, resources, and manpower due to the global pandemic. Supply chains and logistics were affected, and the demand in the markets reduced. As the pandemic continued in 2021, many businesses had to use their own savings to stay afloat.
Technological barriers: Due to lack of technological knowledge, many entrepreneurs fail to take advantage of the latest tech and softwares that can streamline their business activities. Thus, they fall behind in a competitive market.
Lack of financial expertise: MSMEs lack cash flow and working capital, and receive little or no help from financial institutions regarding credit facilities.
Hurdles to Ease of Doing Business (EODB): MSMEs face barriers in obtaining the requisite permits and licenses. They also remain unaware of incentives offered by the government. Nearly 90% of MSMEs in India are unregistered, and so they do not benefit government schemes.
The Way Forward for MSMEs in 2022
Despite the losses faced during the pandemic, MSMEs are rising to the challenge and bouncing back stronger than before.
According to a survey conducted by PHDCCI on 'Ease of Doing Business (EODB) for MSMEs in India', adoption of digitization was the top parameter that boosted the ease of doing business of MSMEs, followed by availability of information on business procedures and compliances.
Digitization not only allows you to reduce your dependency on physical markets and customers, it also lets you make smarter business decisions based on data and analytics. Digital payment solutions also help to reduce delayed payments, and ensure more security through KYC checks and other measures.
MarketCentral is a one-stop solution that allows businesses to take control of all their business needs from a single platform. You can create an online website for your business in less than 30 minutes, completely free of cost! It adds a new revenue channel to your business, and makes you a part of a growing community of 23000+ businesses who help each other achieve success.
MarketCentral is democratizing Indian business. In 2022, you can compete against top businesses on a level-playing field by taking advantage of our easy-to-use and powerful features. Join the movement today!