Here's How UPI Can Help Your Business Grow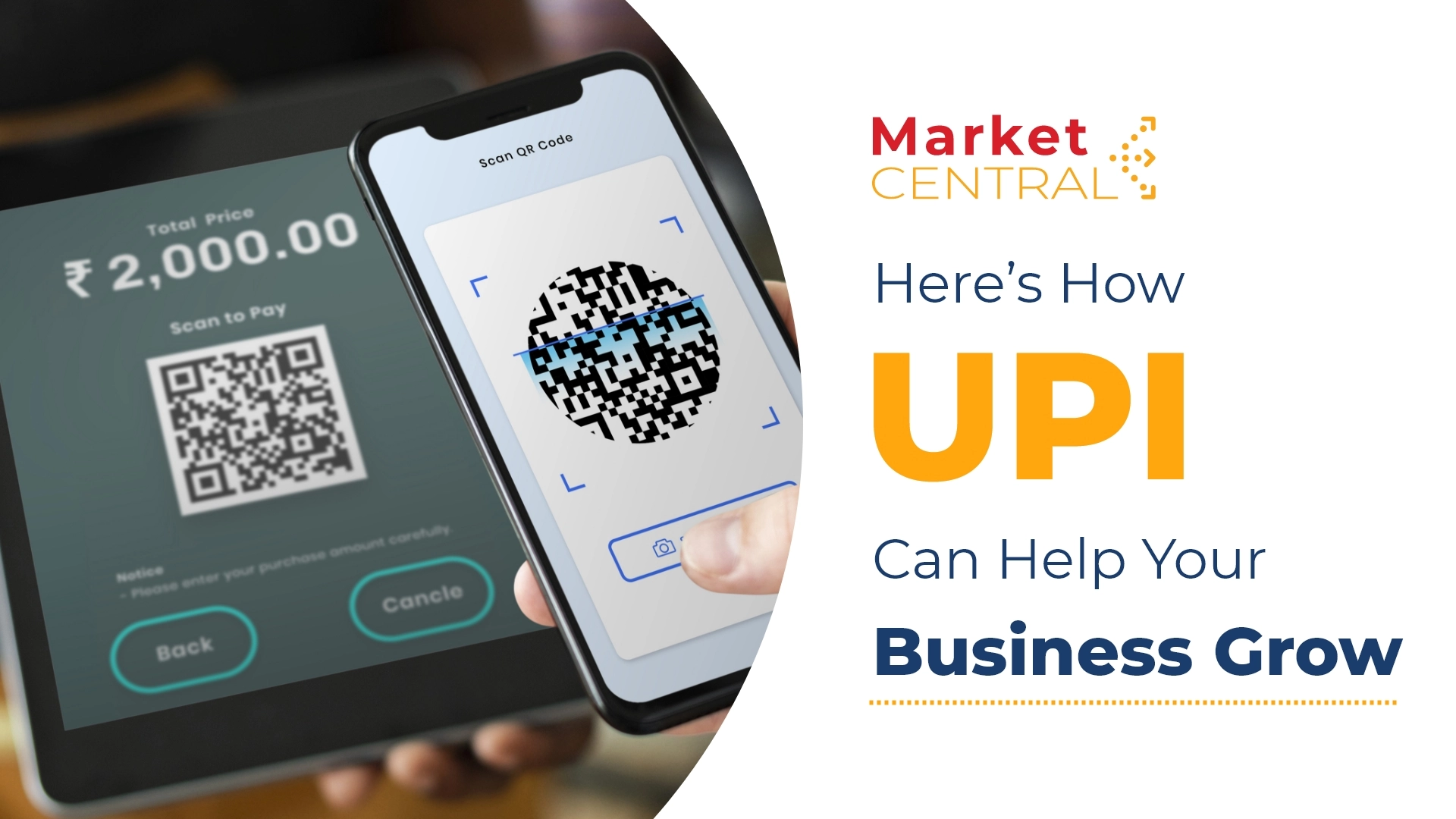 A recent report shows that rural and semi-urban stores in India saw 650% rise in UPI transactions this year! This massive growth shows how UPI has made payments simple, secure, and quick all over India. In the post-COVID era of instant and contactless transactions, UPI is a boon for all business owners.
So, what is UPI, and why should you offer it as a payment option to your customers?
UPI stands for Unified Payments Interface, which is a quick and easy digital payment option. It is a mobile based system that lets you handle multiple bank accounts from a single app, and lets you transfer funds without any hassles. Google Pay, PhonePe, PayTM are some popular money transfer applications that use the UPI system.
Why is UPI so popular?
No fees: UPI transactions are completely free of cost. This makes it suitable for carrying out all kinds of payments, including multiple small transactions.

Real-time payments: UPI lets your online business receive instant real-time payments from customers. It makes settlements easy as you can request exact sums as payments from customers.

Safe and secure: There is no need to disclose your bank account number or other personal details for carrying out UPI transactions. Every payment is verified by a UPI pin that you need to enter on your mobile. This reduces the chance of phishing and fraud, and keeps your account safe.

Easy Integration: UPI payment gateways can be easily integrated into websites and apps, making it very convenient to use. You can easily add it to your existing online business website without any issues.
According to the report by PayNearby, semi-urban and rural retailers have been using assisted financial transactions such as UPI for 14% more transactions than usual. There has also been a growth of 25% in the total value of money transferred in these transactions.
This means that more and more customers are adopting digital banking and payment services. MSMEs that offer such quick and easy digital payment solutions to their customers are therefore going to benefit from more transactions!
The way forward?
Add UPI payment options to your online business website.

At your physical shop, display the QR code that your customers can scan easily to make payments via UPI. Users can scan the UPI QR code from any UPI app to make the payment.

Let your customers know about the ease of payment offered by your business via UPI!
Keeping up with the changing times and adapting to new technology keeps a business going in the long run, such as these 5 small businesses that made it big: https://www.marketcentral.in/market/viewpoint/46/5-small-indian-businesses-that-grew-big
At MarketCentral, we equip small and medium businesses with simple resources and tools that can help them be in control of their own business. With a no-commission model, MarketCentral can be the perfect business companion for your digital journey.