What is Customer Retention and why is it important for MSMEs?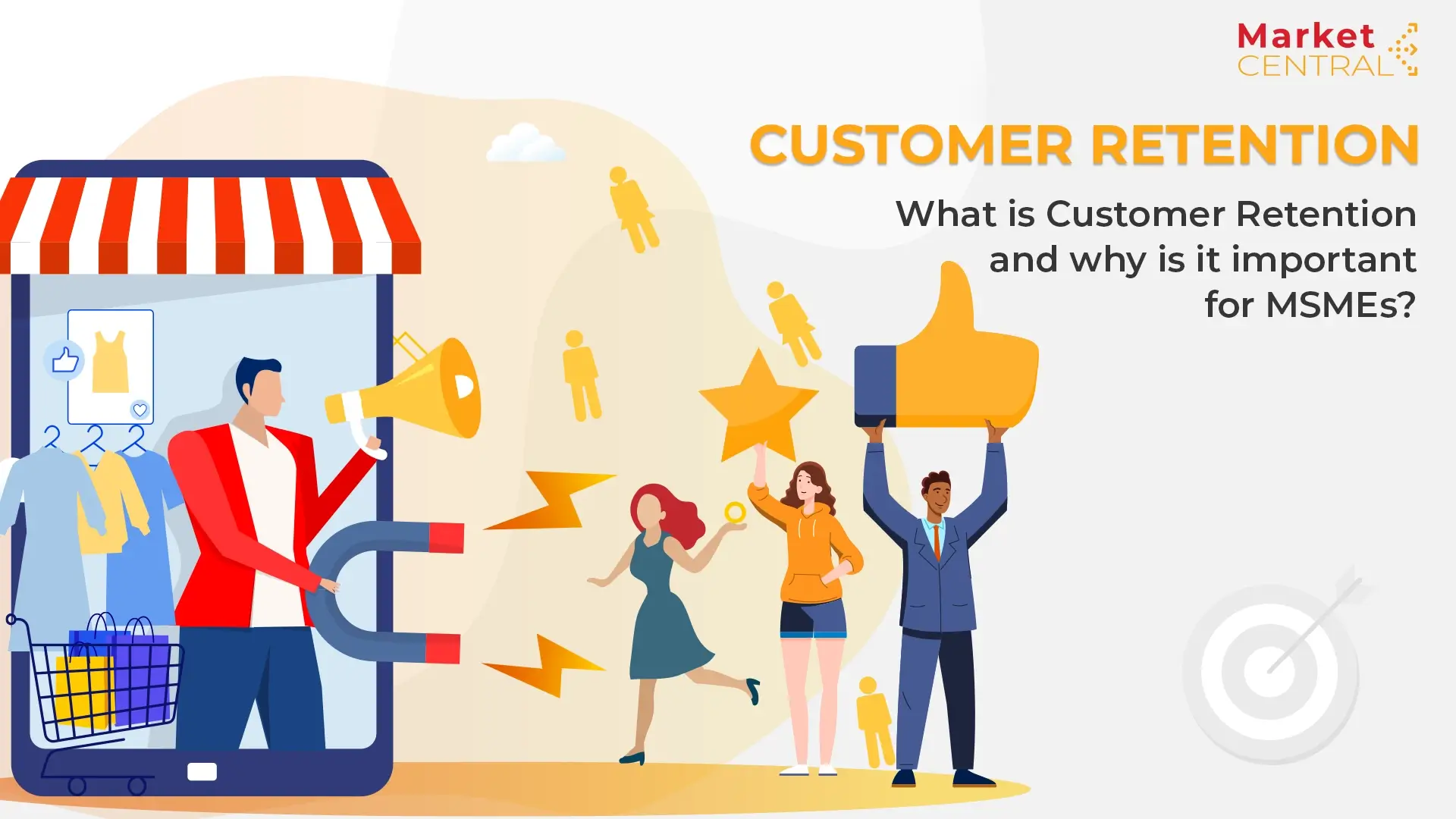 In last week's Viewpoint, we discussed how to identify target markets for your business. Identifying the right target market can help you attract new customers. This week, let's discuss another important aspect of business success – Customer Retention.
What is customer retention?
Let's say you've set up your business and identified the right target market. You have used marketing strategies and advertised your business to the correct audience. As a result, you've gained many new customers. But if these customers leave after purchasing your product or service only once, you will have to spend a lot of effort to find new customers again.
In a competitive market where there are many businesses targeting the same audience, small businesses can find it especially hard to spend a lot of money and time on constantly finding new customers.
So, while new customers are always good, you need to make sure that those customers keep coming back to your business. You need to engage your existing customers to keep buying products or services from you. This is known as customer retention.
Why is customer retention important?
Recent statistics show that retaining customers is five times less costly than finding new customers. A customer who is already interested in your business and products is also 40% more likely to buy from you than a new customer.
This means you get more revenue per customer from existing customers than you do from one-time buyers. It also saves you the effort of attracting, educating, and converting a new customer.
For example: If you run a bakery and decide to start selling custom cakes or catering services, the people who have already tried your cakes are most likely to try out the new services you offer.
Studies also show that your existing customers are usually willing to spend 31% more than a new customer. When you release a new product or service, your existing customers are the ones who are most likely to be interested, and there is a 50% chance of them giving it a shot!
These statistics prove how important it is for a business to retain its customers and build customer loyalty.
How can MSMEs benefit from customer retention?
Building a good relationship with your existing customers is very important. It creates a bond of trust between your brand and the customer, which can last for a lifetime
For example: If you run a jewellery business and build a good relationship with a customer who wants jewellery for his daughter's wedding, the same customer is likely to return to your business for his son's wedding or other family occasions. Similarly, the customer will recommend your jewellery store to his friends and family members and bring you new customers.
Thus, building customer loyalty not only increases your revenue but also brings in new customers.
Customer retention helps to add stability and consistent growth to MSMEs. Due to COVID-19, many businesses were affected by the rapid and unpredictable changes in the market. Having a community of loyal customers can make a huge difference for MSMEs and help them combat such periods of uncertainty with minimal fluctuations in business. It can also help them maximise the impact of their marketing and advertising strategies.
Read more:
What Is Your Target Market – Part 2: https://www.marketcentral.in/market/viewpoint/32/what-is-your-target-market-part-two.
5 Ways to Keep Your Online Business Growing: https://www.marketcentral.in/market/viewpoint/27/keep-online-business-growing.