SMBs are top job creators in India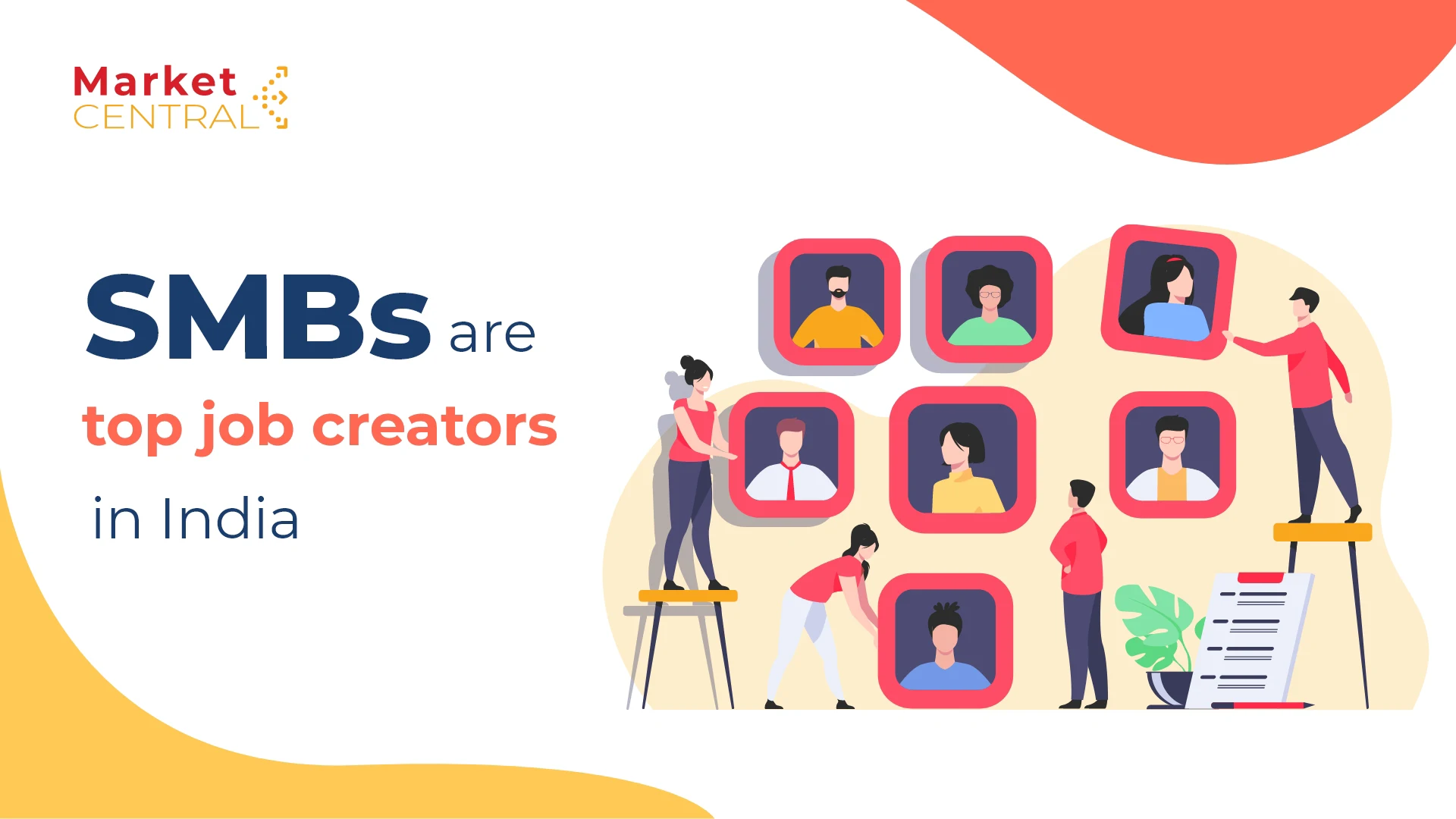 Even as layoffs and downsizing continues to hit the news, a new report has shown that Small and Medium Businesses (SMBs) in India have clocked a 60% year-on-year surge in hiring. The report, from professional networking platform Apna, shows that small business hiring has risen in tier 1 and tier 2 cities like Delhi-NCR, Mumbai, Bengaluru, Pune, Ahmedabad and Jaipur.
As tier-2 cities become epicenters for job opportunities, the landscape of job-seeking in India itself will see a new change. With 40% of total jobs coming from Bhopal, Indore, Bhubaneshwar, Ranchi and Kanpur, SMBs are becoming an integral contributor to the growing Indian economy. In the festive season alone, 2 lakh jobs were created by SMBs.
Festive season also saw a surge in job creation, led by SMBs. On average, 4000 jobs were posted a day. 
Jobs increased in sectors such as telecalling, BPO, telesales, front desk as well as in hospitality, beauty and wellness, delivery, and logistics. The beauty and wellness industry has seen a surge of 65% growth in employers while logistics and delivery industry recorded a 21% increase in number of job applications. E-commerce, food and hospitality, and related sectors created a large number of jobs and hired maximum professionals in the festive season.
Online business is playing a key role, and SMBs are matching up to go digital. 
As customers move online, so have a number of SMBs. To keep pace with growing business and expanding markets, SMBs are adopting digital tools in their daily activities with clients. More than 80% SMBs are using business email across the world. India leads the usage of Whatsapp at 72%, and online marketplaces (44%). In India 80% of all payments are also being accepted digitally, with 83% SMBs agreeing that digital presence is the key to survival in a new market affected by Covid-19, economic inflation, and layoffs. 
SMBs have to turn towards ways to grow sustainably
Future-proofing business is the way to keep the momentum going on growth. SMBs understand this, turning towards digital modes of logistics and payment, offering workplace flexibility, and including work-from-home opportunities to their job listings. With large sections of India's populace upskilling digitally, the SMBs offering good work-life balance is attracting several job-seekers. 
In 2022 alone, SMBs created 2.1 million jobs. What's in store for 2023? We're excited to find out. Happy New Year! 
How to Keep Your Business Safe From Future Shocks: https://www.marketcentral.in/market/viewpoint/45/make-your-business-safe-from-future-shocks 

The importance of sustainable growth for businesses: https://www.marketcentral.in/market/viewpoint/36/importance-of-sustainable-growth-for-business

At MarketCentral, we equip small and medium businesses with simple resources and tools that can help them be in control of their own business. With a no-commission model, MarketCentral can be the perfect business companion for your digital journey.