What is Your Target Market? - Part One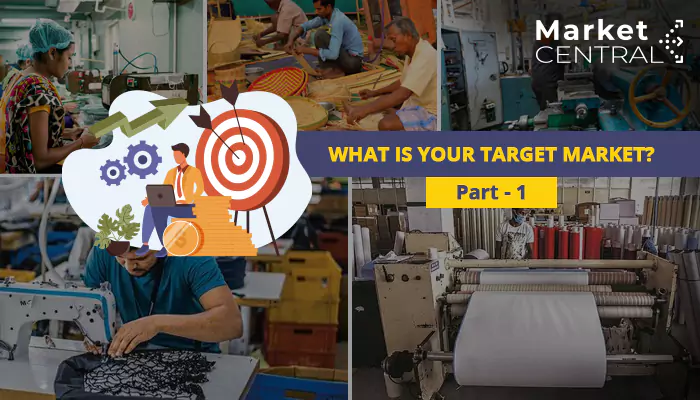 Think back to when you were watching an advertisement on TV. You will notice that each product's advertisement talks to a specific type of customer. Maggi ads commonly feature mothers who want to whip up a quick snack for children. Life insurance or home-related ads often show families, with the focus on the man. Each of these ads targets a different market: the type of people who the products are most suitable for.
Understanding your target market is one of the most important steps for your business– whether online or offline.
Why is it important to accurately describe your target market?
It will determine your business language, your brand's look and feel, and even your pricing strategy.
A customer who is looking to buy jewelry is very different from a customer who is looking to buy a car. Your online website will need to have content and language that understands your market. You will also need to do marketing in groups, channels, or social media platforms where your customers visit. Doing this will help you in converting more leads into customers.
What are the ways of defining a target market?
Your target market is your product's consumers. Who are the people most likely to buy your product? What do they like? What do they do in their free time? All this can help your business's marketing.
The 3 key parts of defining a target market are below.
Demographics This includes your ideal customer's age, gender, income, or education. For example, the ideal target market of a sari shop is a woman over age 30, while the ideal target market of a cement company is a family man with a good income who is looking to build his house.
Geographics Where does your customer live? In a city, town, or village? Do they speak Hindi or English, or are they more comfortable in a regional language? Specialty food shops, festival product shops, etc, will need to define their target market using geographics.
Personality or Attitude: What is your customer like? Do they eat vegetarian or non-vegetarian food? Are they travelers? What sort of brands do they buy or what TV shows do they watch? For example, the best customer for a T-shirt shop or a designer mobile case shop might also like watching movies like KGF, RRR, or superhero films.
Before you choose a target market, imagine a person that best fits your 'most ideal customer'. Think of what demographics, geographics, or attitudes they have. Now think about how you can market to them in a way that they understand best.
Examples:
Here is an example of a target market for a farm supply shop (a shop that sells equipment for farmers):

Demographics: Middle-aged (35-50) men.
Geographics: Rural or semi-rural towns and areas.
Attitudes: Watches Hindi or local language TV shows, listens to the radio or FM, and likely owns animals like cows or hens.

Knowing this information can help this farm supply shop with choosing images for their advertising, deciding where to advertise, and when best to advertise.
Here is another example of a target market, this time for a fashion boutique who makes dresses for women.

Demographics: Women aged 35-50 with a high income.
Geographics: Metro Indian cities.
Attitudes: Likes to socialize at events, watches Netflix, goes to parties, wears expensive brands.

This kind of customer is very different from a farm supply customer. The fashion boutique, therefore, has to use very different strategies to make their sales.
Tune into next week's Viewpoint, for more information on how to define your target market, and how MSMEs can define their target market to increase business sales and brand loyalty.
Keep your online business growing:https://www.marketcentral.in/market/viewpoint/27/keep-online-business-growing
Increase traffic to your website: https://www.marketcentral.in/market/viewpoint/28/increase-traffic-to-your-website