Go Digital, Go Secure: What Does This Mean for MSMEs?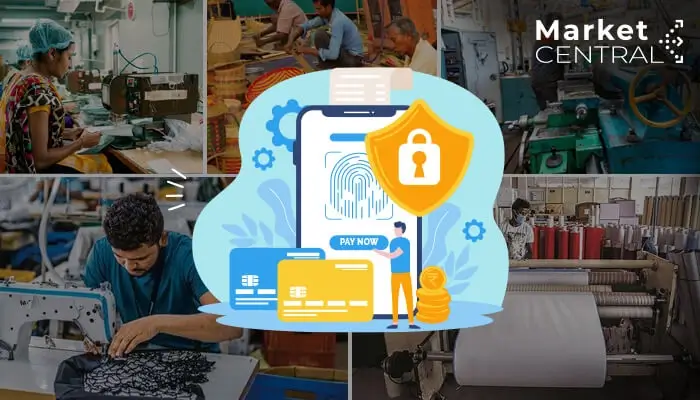 Recently, the Reserve Bank of India (RBI) observed 'financial literacy week' by promoting the theme of 'Go Digital, Go Secure'. With the COVID-19 pandemic, many people have started to opt for digital transactions. However, there has also been an increase in financial frauds. It is to increase awareness and improve digital security that RBI has chosen this theme.
Why is Digital Payments important for MSMEs?
Digital payments can be safe, secure and seamless. Convenient and quick, digital transactions go a long way towards making India 'digital first'. For customers, business owners and even financing institutions like banks, going digital can be of great benefit. Large-scale digital transformation of Indian MSMEs are necessary to improve MSME finances, credit lending, and microfinancing. Being able to transact and manage business digitally can also make MSMEs more resilient to financial or market shock.
There are many initiatives planned in the Budget 2022 which will help MSMEs improve their digital literacy. Some of these are:
Digital Banking Units: 75 digital baking units will be set up in banks across rural India to promote digital financing. Through these, new digital initiatives can be rolled out in India and more Indians will be able to understand, operate and access digital transaction methods..
Support on Digital Payments: Cost savings, better accounting, and e-receipts are just some of the benefits of digital payments. Because of this, the Indian government will continue to give incentives to businesses, schemes and banks that promote digital payments.
e-Bill Implementation: e-Bills provide faster and better access to credit for MSMEs, helps them clear invoices and delayed payments, and improve day to day operations for MSMEs who require funding.
These and several other digital payment and transaction policies are all set to improve digital transformation in India.
Go Digital, Go Secure
Along with digital payments, digital safety and security are also important. RBI has now introduced "tokenization" to help customers do online transactions without saving any debit or credit card details. Tokenization adds a safety layer to a digital payment by replacing card number with a unique "token". This provides additional security to payments.
There are also other ways to become secure while making digital transactions.
Be careful while using QR codes. Do not scan any QR codes that promise to give prizes or gifts. QR codes can be used only to make payments, not receive any gifts.
Use Tokenization: now that RBI has enabled this method, MSMEs must opt for this so that sensitive data is kept safe.
Use customer support within your apps: take help from customer service at a bank if you have any doubts or suspicion regarding payments.
Use more layers of protection: if you have a website, keep your online transaction information safe by choosing safety methods beyond passwords. Many apps like PhonePe, PayTM etc where transactions happen do allow for multiple security processes. You can opt for fingerprint scanning also to protect your information.
Set transaction limits on your cards: take help from your banks to set limits on your cards so you cannot be hit by frauds or unauthorized transactions.
At MarketCentral, we take data security very seriously. Using encryption, SSL certification and two-factor authentication, we make sure that our customers' data is protected.
Read more about online safety, security and MarketCentral's role in it here:
Lessons From Social Media Outage https://www.marketcentral.in/market/viewpoint/15/keeping-business-safe-online.
Practice Safe Online Business Practices https://www.marketcentral.in/market/viewpoint/12/Secure-Online-Business.